The Great British bitcoin Hunt, have you found a virtual coin in your change?
There are over 16 million of them in "circulation", about the same number as the 2005 Samuel Johnsons Dictionary 50p - but you will never see one checking your change - as bitcoin is not a coin and does not really exist!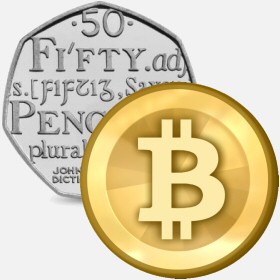 2005 Samuel Johnsons Dictionary 50p and a bitcoin graphic
So given that bitcoin is not an actual coin, that just leaves "bit" - so what is the bit and can I add one to my collection?
In simple terms, so even MailOnline could copy this content and present it as an article that is more advert than content: bit relates to the way computers store data, it is just a 0 or 1 and has no physical form, but is the building block used to create everything virtual.
So bitcoin is a virtual currency that only exists as data passed between computer systems.
You can add one to your collection, but it will cost in the region of £10,000 as of the 8th January 2018. This means that you could buy just 850 in exchange for all 17,649,000 Dictionary 50p coins in circulation in the UK, but at least you would not need a display case or album to show your collection of nothing.
If the hype and press coverage is becoming too much for you to bear, you may feel that you must have a bitcoin - if this is the case, here at Bit Hunter (sorry Coin Hunter) - we would like to help you.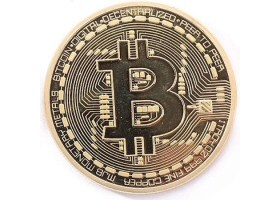 Physical representation of a bitcoin
You could buy a physical representation of a bitcoin that is not actually a bitcoin but looks and feels link a coin (or mass produced medal from China!)
This will only set you back about 99p from any number of eBay sellers and could be displayed and appeciated for it's gold coloured shininess.
I just have to have some part of a bitcoin - even if it only exists as data!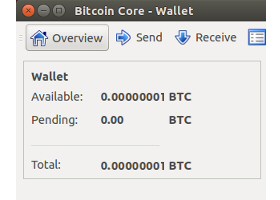 Bitcoin wallet showing 0.00000001 bitcoin, which is worth 0.0001p based on £10,000 per bitcoin.
If you are in the market for a real virtual bitcoin, so you can say you are tech savvy and impress your friends - you could just "earn" a fraction of a bitcoin, in fact there is even a name for one 100,000,000th (that's one one hundred millionth) which is called a satoshi (named after bitcoin's creator).
To find out more, take a look at bitcoin.org and perhaps read the section on setting up a bitcoin wallet (empty of course!). To try to add some small fraction of a bitcoin to your wallet, you could search for bitcoin faucet, but read more about the risks and rewards first. The risks to your computer or other device (and the information on your device) may well be too high for the very small virtual reward.