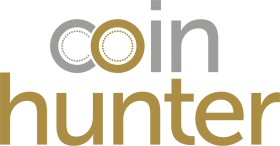 find the coin you're looking for
2018 First World War Centenary Armistice £2 Coin
Join the Coin Hunt: This £2 coin is not yet in circulation.
How much is the First World War Centenary Armistice 2 pound coin worth?


First World War Centenary Armistice £2 Coin value eBay.
Buy, Sell or Swap on the Coin Hunter Facebook Group - join the group and post an image of the actual 2018 First World War Centenary Armistice £2 Coin you would like to swap or sell, or post to ask for this coin and give details of the price you are willing to pay or coins you are willing to swap.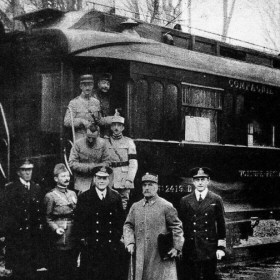 Reaching an agreement for the Armistice
First World War Armistice
On the eleventh hour of the eleventh day of the eleventh month, a great silence fell over the battlefields of the western front.
Three days earlier, in the forest of Compiegne north of Paris, a German delegation had met with the allied supreme Commander Ferdinand Foch, to carry out military negotiations. The Armistice was formally signed in Foch's railway carriage on the 11th of November 1918 at 5.10am. However, the ceasefire did not officially start until 11am that day, to allow the news to travel among the troops on the Western Front. As a result, 863 British and Empire soldiers died that morning, with the total number of deaths on the Western Front reaching 2,738.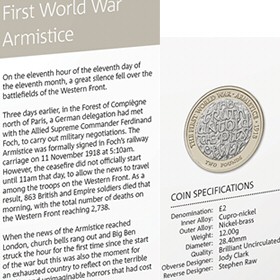 When the news of the armistice reached London, church bells rang out and Big Ben struck the hour for the first time since the start of the war but this was also the moment for and exhausted country to reflect on the terrible conflict and unimaginable horrors that had cost so many their lives.
Join the Coin Hunter community to help complete your coin collection: Join Coin Hunter free and you could find this coin using our online coin checker app. Any coins you find and lock, including the 2018 First World War Centenary Armistice £2 coin can be yours.
Find out which other £2 coins are rare or valuable, visit the Coin Checker page to learn more about UK coins in circulation.
First World War Centenary Armistice coin specification and useful information
Alloy
Inner: Cupro-nickel
Outer: Nickel-brass
Weight
12.00 g
Diameter
28.4 mm
Reverse Designer
Stephen Raw
Obverse Designer
Jody Clark
Edge Inscription
WILFRED OWEN KILLED IN ACTION 4 NOV 1918
Year
2018
How many First World War Centenary Armistice £2 coins were minted?
Unknown
Minting errors: Is there a First World War Centenary Armistice £2 coin mint error?
Sellers of coins from circulation would like to sell coins for as much over face value as possible, so often refer to rare mint error in the description on marketplaces such as eBay. If you are looking to buy this coin, read this first to ensure you do not pay far more than the coin is worth as a collector item.
No mint errors for this coin have been confirmed by The Royal Mint.
Error associated with this coin
Coin Image
The inscription on the edge of the coin WILFRED OWEN KILLED IN ACTION 4 NOV 1918 is upside down when the coin is Obverse (heads) side up.

This is common on all two pound coins and is not a minting error as the inscription is not struck a certain way up. Any two pound coin can have the writing on the edge any way up.

Click image to view more detail
Page Author: Coin Hunter