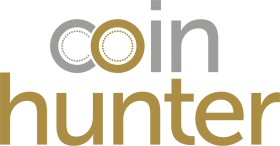 find the coin you're looking for
»

First World War Aviation
2017 First World War Centenary Aviation £2 Coin
Join the Coin Hunt: This £2 coin is not yet in circulation.
How much is the First World War Aviation 2 pound coin worth?


First World War Aviation £2 Coin value eBay.
Buy, Sell or Swap on the Coin Hunter Facebook Group - join the group and post an image of the actual 2017 First World War Centenary Aviation £2 Coin you would like to swap or sell, or post to ask for this coin and give details of the price you are willing to pay or coins you are willing to swap.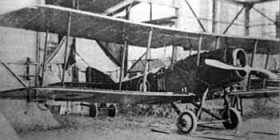 Martinsyde G.100 Elephant
The First World War was the first time that aircraft had been used on a large scale in conflict. At the start of the war, aircraft were mainly used for tactical work and reconnaissance, but as the war developed, both sides started using them to drop bombs, and pilots became entangled in "dog fights". By the end of the war, the RAF was established, a significant division of the British forces. The role of these pilots became crucial to the war effort, just as much as the troops on the ground.
This 2017 coin honours the work that these early aviators did, and the sacrifices they made in this dangerous work for their country. The reverse design by Dan Flashman shows an aircraft of the period similar to the Martinsyde G.100 Elephant flying over country fields, with the caption "THE WAR IN THE AIR". The reverse features the 5th portrait by Jody Clark.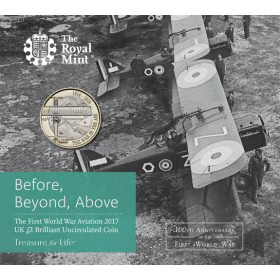 Join the Coin Hunter community to help complete your coin collection: Join Coin Hunter free and you could find this coin using our online coin checker app. Any coins you find and lock, including the 2017 First World War Centenary Aviation £2 coin can be yours.
Find out which other £2 coins are rare or valuable, visit the Coin Checker page to learn more about UK coins in circulation.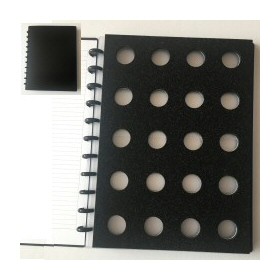 Coin Album created using Coin Hunter Coin Foam
Display or store your £2 coins: Keep your First World War Aviation £2 Coins in an album or display frame made using our exclusive Coin Foam. Each A4 sheet holds 20 £2 or 50p coins.
First World War Aviation coin specification and useful information
Alloy
Inner: Cupro-nickel
Outer: Nickel-brass
Weight
12.00 g
Diameter
28.4 mm
Reverse Designer
Dan Flashman
Obverse Designer
Jody Clark
Edge Inscription
THE SKY RAINED HEROES
Year
2017
How many First World War Aviation £2 coins were minted?
Unknown
Minting errors: Is there a First World War Aviation £2 coin mint error?
Sellers of coins from circulation would like to sell coins for as much over face value as possible, so often refer to rare mint error in the description on marketplaces such as eBay. If you are looking to buy this coin, read this first to ensure you do not pay far more than the coin is worth as a collector item.
No mint errors for this coin have been confirmed by The Royal Mint.
Error associated with this coin
Coin Image
The inscription on the edge of the coin THE SKY RAINED HEROES is upside down when the coin is Obverse (heads) side up.

This is common on all two pound coins and is not a minting error as the inscription is not struck a certain way up. Any two pound coin can have the writing on the edge any way up.

Click image to view more detail
Page Author: BH