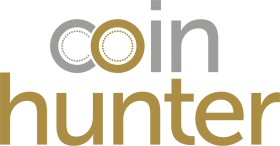 find the coin you're looking for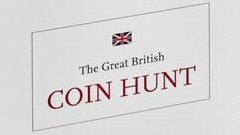 The Great British Coin Hunt
The Royal Mint Coin Hunt, find interesting coin designs for ten pence, fifty pence, one pound and two pound coins in your change. Take a look at all the coins in circulation to see which coins you need to complete your collection.
How much is my coin worth? If you have found an interesting coin when checking your change, use our Coin Checker to find out if it's a rare coin or worth more than face value to a collector.
Help, I need a coin to complete my collection! If you have been checking all your change but there are still gaps in your coin hunt collector album, you could try swapping with other coin hunters on the Coin Hunt Facebook Group or even start change checking online with our exclusive online Coin Checker Change App.
10p Coins A-Z
From the 5th of March you should pay attention to 10 pence coins received as change, 26 new designs have been released by The Royal Mint.
| A to Z Letter | Coin Hunt 10p coins | Early Strike Uncirculated Coin Images |
| --- | --- | --- |
| A | Angel of the North | |
| B | Bond... James Bond | |
| C | Cricket | |
| D | Double Decker Bus | |
| E | English Breakfast | |
| F | Fish & Chips | |
| G | Greenwich Mean Time | |
| H | Houses of Parliament | |
| I | Ice Cream | |
| J | Jubilee | |
| K | King Arthur | |
| L | Loch Ness | |
| M | Mackintosh | |
| N | NHS | |
| O | Oak Tree | |
| P | Postbox | |
| Q | Queuing | |
| R | Robin | |
| S | Stonehenge | |
| T | Tea | |
| U | Union Flag | |
| V | Villages | |
| W | World Wide Web | |
| X | X Marks the Spot | |
| Y | Yeoman Warder | |
| Z | Zebra Crossing | |