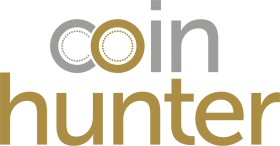 find the coin you're looking for
»

Potters Antiques & Coins
Potters Antiques & Coins
Potters Antiques & Coins sells coins from a shop located at 60 Colston St, Bristol, Avon, BS1 5AZ.
Potters Antiques & Coins
Please mention Coin Hunter when getting in contact
Location

Bristol

Shop Address

60 Colston St, Bristol, Avon, BS1 5AZ

Phone

0117 926 2551

Coins for sale listed online

No

Website
Discount Codes

No

Buys Coins

No
This real shop is a throw back to the olden days. Visit the small bricks and morter shop in Bristol (as there is no website or buy online option) to see if there is anything you fancy from the selection of coins, notes and various antiques.
Coin Hunter Listed Dealers:

Cabinet at Sidmouth Antique centre
0845 6807087 / 07517 251262

Postal Address: P.O Box 1219, Spalding, PE11 9FY
07950 287349

Postal Address: Kramer Mews, London SW5 9JG
07802 510980

Postal Address: PO Box 2, Monmouth, Gwent, NP5 3YE
07714 284939

Postal Address: 13 Randall Street, Maidstone, Kent, ME14 2TB
01622 236 526 / 07402 965818

Postal Address: 206 Honeysuckle Road, Southampton, SO16 3BU
02380 324258

Postal Address:
01531 670214
ATS Bullion Ltd
Gold bullion house, selling gold coins and gold bars
2 Savoy Court, Strand, London, WC2R 0EZ
020 7240 4041
B Frank & Son
coins, bank notes, tokens and medallions
Postal Address: 3 South Avenue, Ryton, Tyne & Wear, NE40 3LD
0191 413 8749
Baldwin's of St. James's
Auctions of coins, medallions, tokens, paper money and ...
10 Charles II Street, St. James's, London, SW1Y 4AA
020 7930 7888/7808

© Coin Hunter 2018