find the coin you're looking for
The Lion of England 2017 UK Quarter-Ounce Gold Proof Coin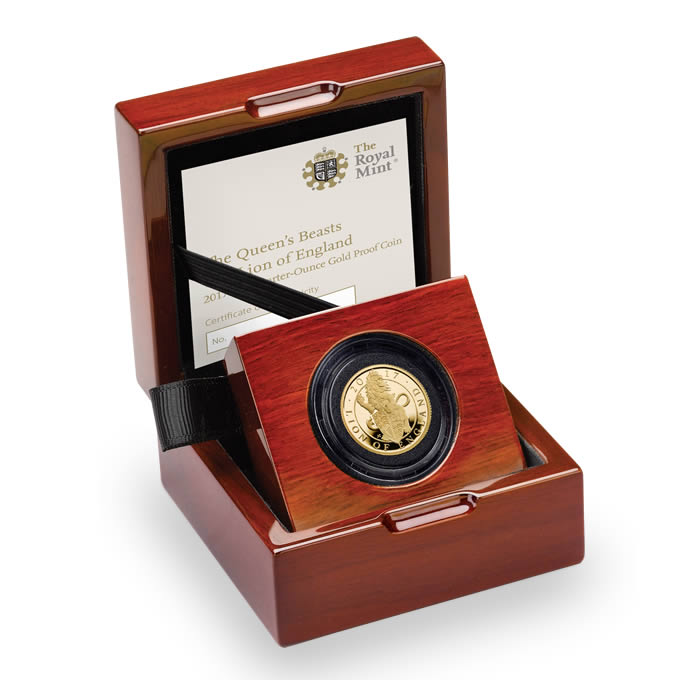 Brand:
Royal Mint Limited
Product Code:
UK17QBQO
No longer available from The Royal Mint
Royal Mint Product Description:
When Her Majesty The Queen was crowned in 1953, a striking line-up of statues acted as a reminder of the centuries of tradition that went before her. The Queen's Beasts were carved for her coronation more than 60 years ago and now these creatures have been brought to life once again, for a new collection that will celebrate each of these symbolic guardians in turn.
Both the coin's obverse and reverse were created by Royal Mint coin designer Jody Clark. His interpretation pays tribute to the statuesque form of the coronation sculptures but brings a dynamic feel to the lion with its fierce 'rampant' stance. This coin is an example of The Royal Mint's craftsmanship, with every detail of the design captured by our Proof finish on this, the smallest coin in the range. This edition is struck in a quarter-ounce of 999.9 fine gold and comes with a booklet produced in association with Clive Cheesman, Richmond Herald at the College of Arms.
Product Specification:
| | |
| --- | --- |
| Denomination | £25 |
| Alloy | 999.9 fine gold |
| Weight | 7.80g |
| Diameter | 22.00mm |
| Reverse Designer | Jody Clark |
| Obverse Designer | Jody Clark |
| Quality | Proof |
| Mintage | 2,500 |
Related Products: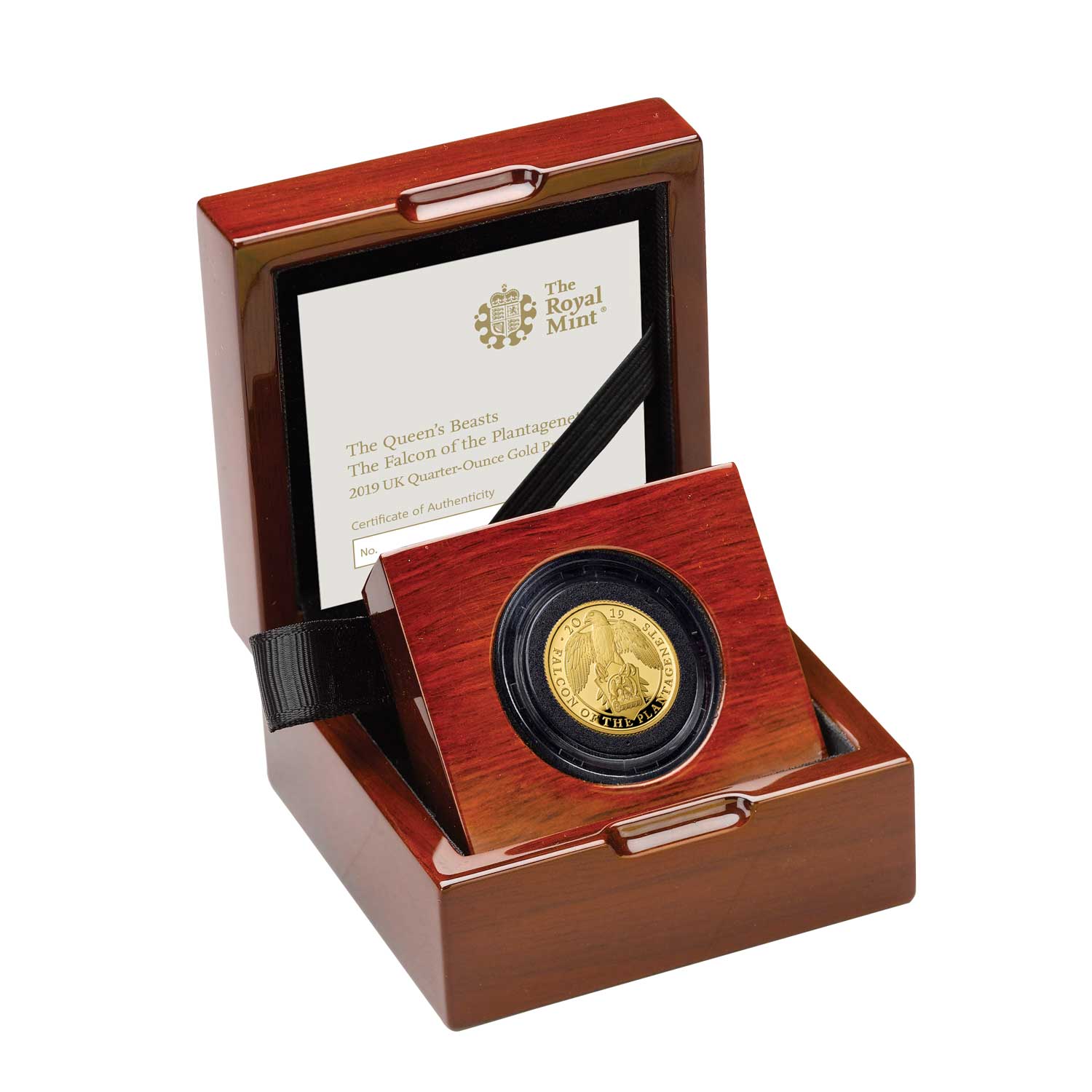 The Falcon of the Plantagenets 2019 UK Quarter-Ounce Gold Proof Coin
£480.00
Tame the Mighty Falcon of the Plantagenets Following the success of the lion, unicorn, dragon and bull, the Falcon ...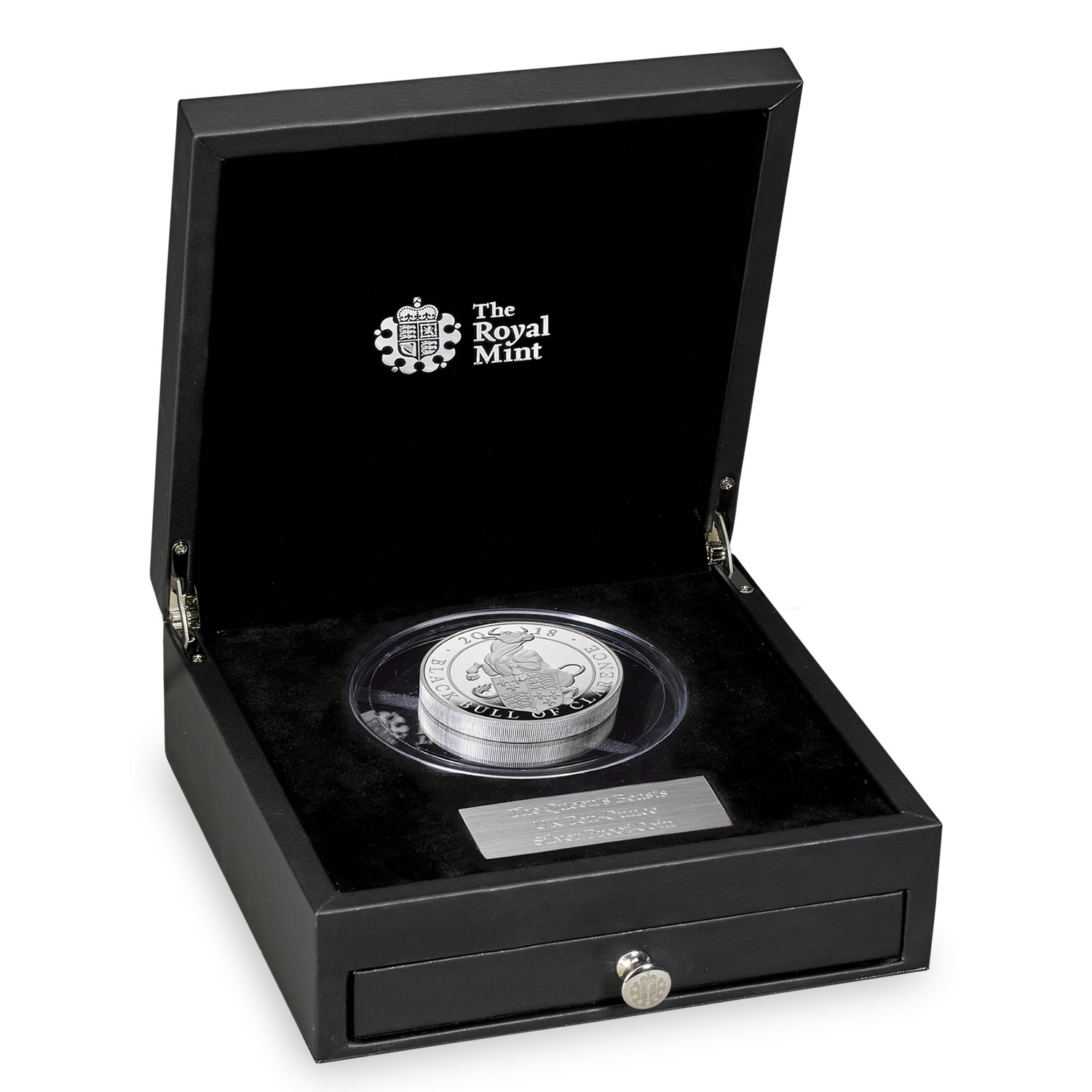 The Black Bull of Clarence 2018 UK Ten-Ounce Silver Proof Coin
£795.00
Unlock the Mysteries of Heraldry in Precious Metal The Queen's Beasts were presented to Her Majesty The Queen in 1953 ...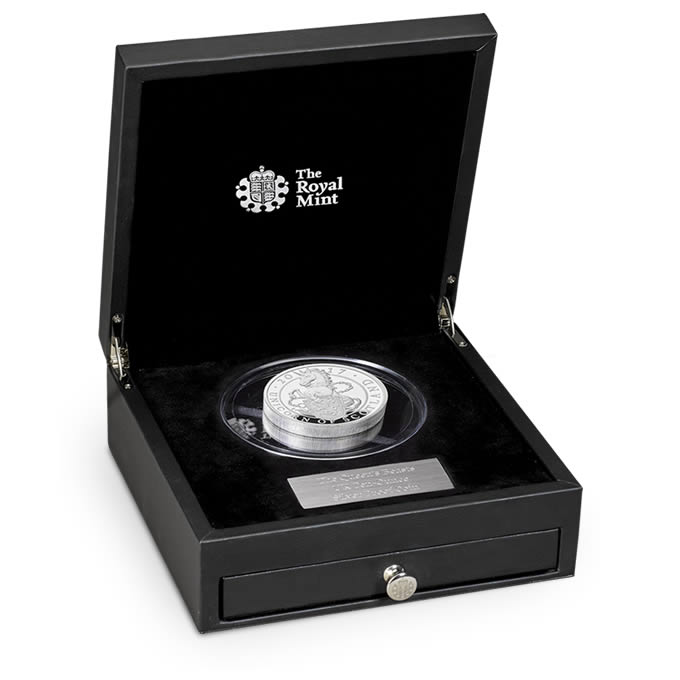 The Unicorn of Scotland 2017 UK Silver Proof Ten-Ounce Coin
£795.00
The unicorn may be the stuff of fairy tales but for centuries it was believed to be a real beast, with the long spiral ...
The Red Dragon of Wales 2018 UK Ten-Ounce Silver Proof Coin
£795.00
In 1953, at the coronation of Her Majesty The Queen, the Red Dragon of Wales took its place as one of The Queen's Beasts ...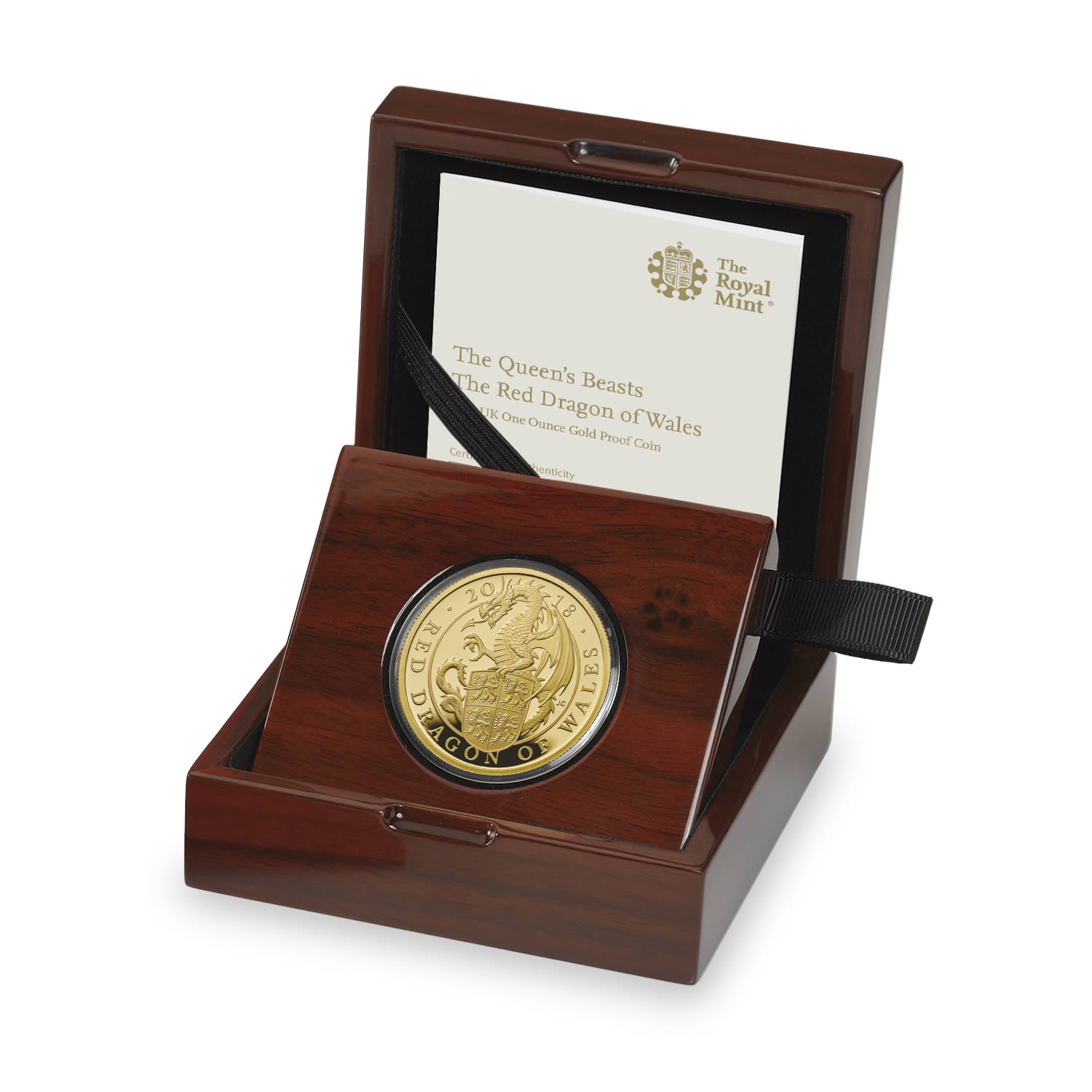 The Red Dragon of Wales 2018 UK One Ounce Gold Proof Coin
£1,825.00
The mysterious art of heraldry has its roots in the medieval battlefields, when men faced each other in epic clashes. In ...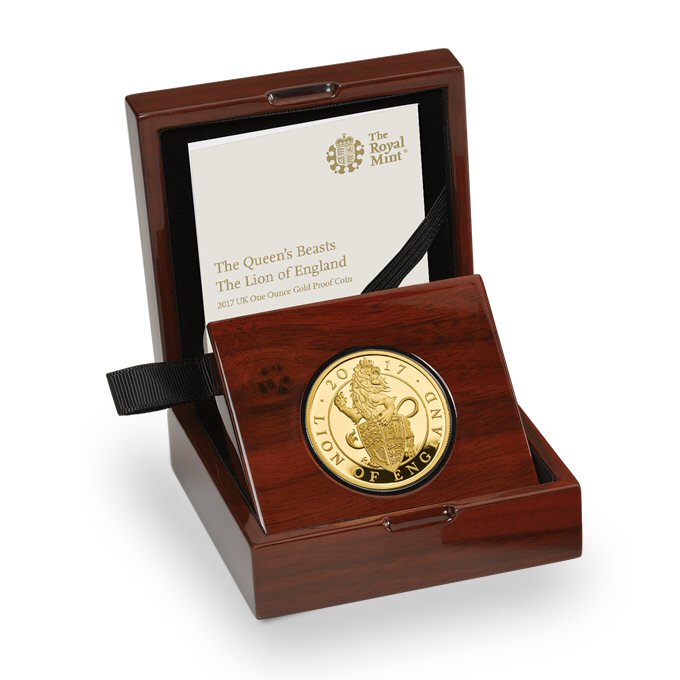 The Lion of England 2017 UK One Ounce Gold Proof Coin
£1,825.00
A new royal collection begins with the Lion of England Royalty and heraldry go hand in hand, centuries of tradition that ...

© Coin Hunter Limited | Company number 10925477 England
Contact Us
|
Privacy Policy
Page Updated: 06 December 2018