find the coin you're looking for
Coins of My Wedding Year 2017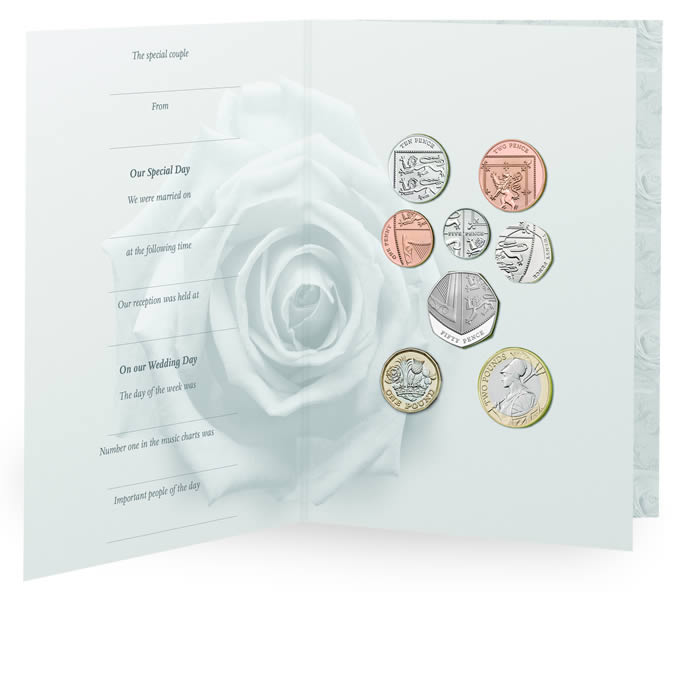 Brand:
Royal Mint Limited
Product Code:
DU17WP
No longer available from The Royal Mint
Royal Mint Product Description:
Coins have played a part in wedding day customs around the world for centuries, symbolising love, unity and prosperity. This age-old tradition has been given a contemporary twist, reinvented as an original wedding gift that will stand out from the crowd.
The Coins of Your Wedding Year 2017 provides a lasting reminder of their special day. The set contains each of the United Kingdom's definitive circulating coins of the year, from the 1p to the £2, but finished to Brilliant Uncirculated standard. Year-dated 2017, they are a lasting reminder of the year a couple began a new chapter together. There is also space to add pictures, notes and messages to capture the details of the big day.
Related Products: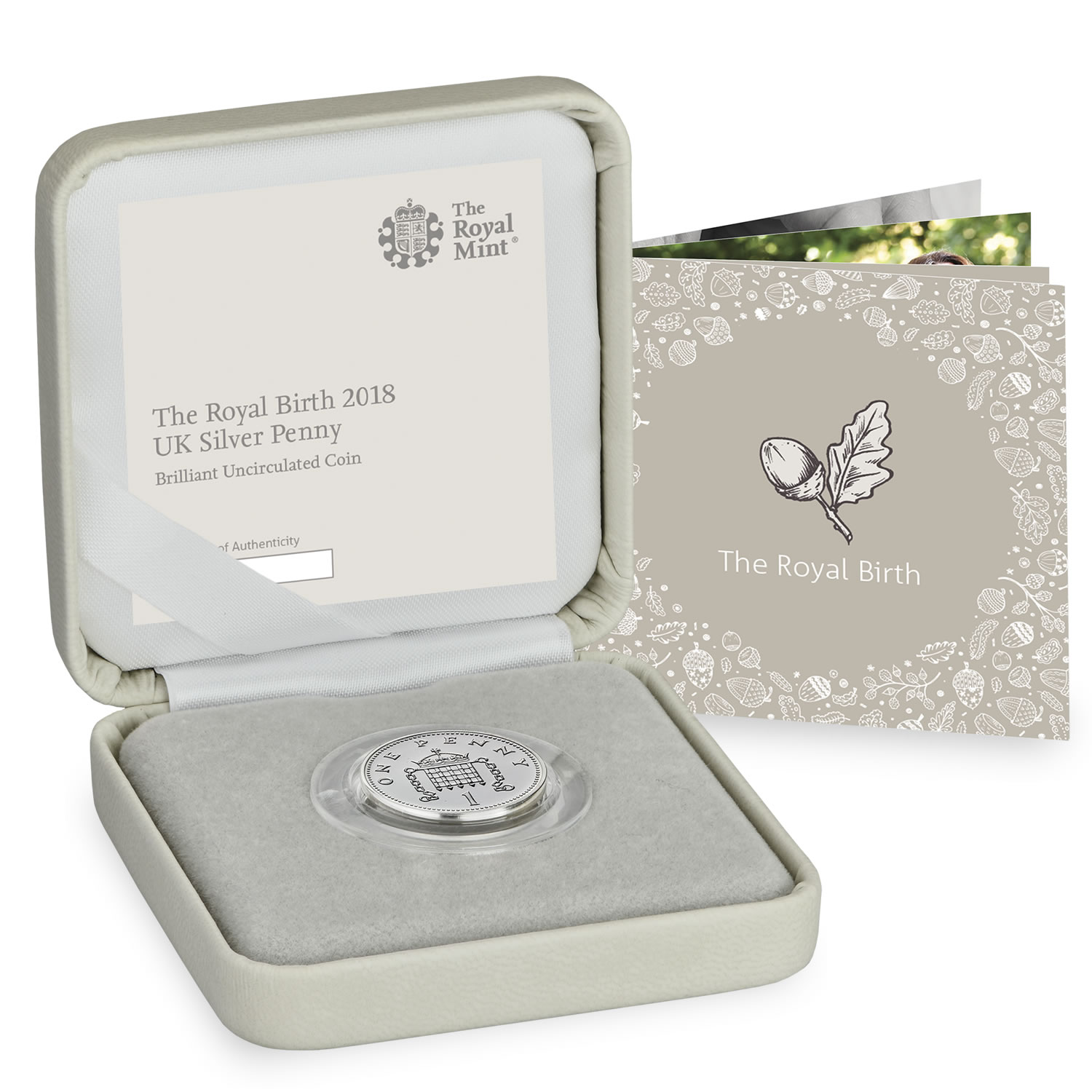 Royal Baby 2018 UK Silver Penny Brilliant Uncirculated Coin
£30.00
Welcome HRH Prince Louis! As Their Royal Highnesses The Duke and Duchess of Cambridge welcome their third child, we are ...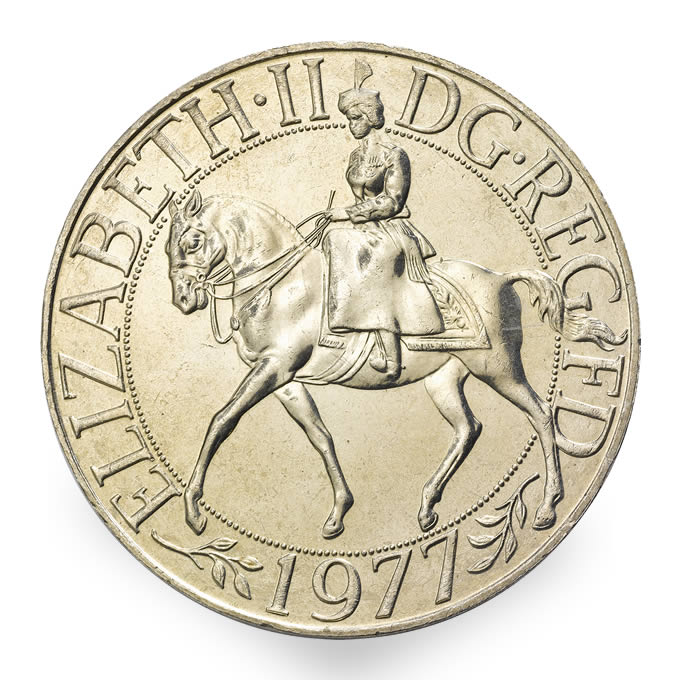 1977 Silver Jubilee UK Proof Crown
£45.00
On New Year's Eve 1999, people of all beliefs and backgrounds gathered together in anticipation, ready to celebrate a once ...
Royal Wedding 2018 UK £5 Silver Proof Coin
£82.50
Sealed With a Kiss Celebrate the royal wedding with this commemorative silver £5 coin Historic and ornate, St George's ...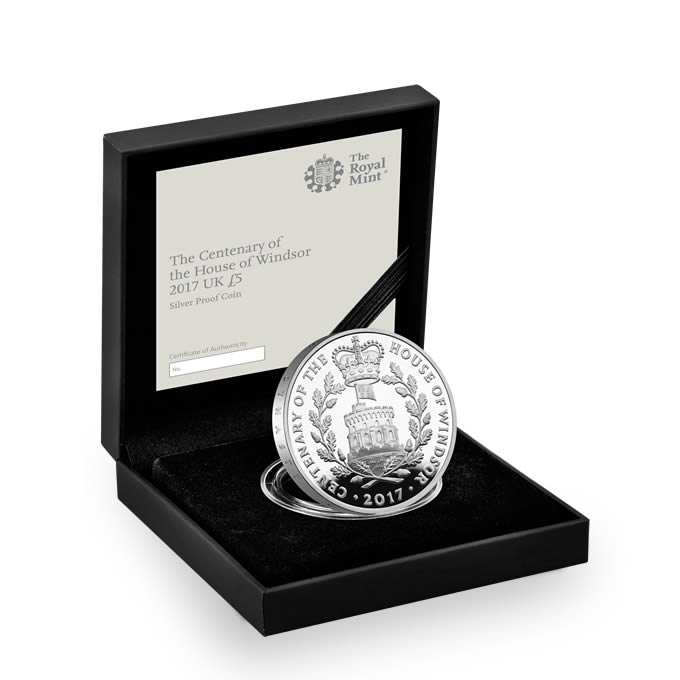 House of Windsor Centenary 2017 UK £5 Silver Proof Coin
£82.50
As the longest reigning Windsor monarch Her Majesty The Queen has become one of the hardest working members of the royal ...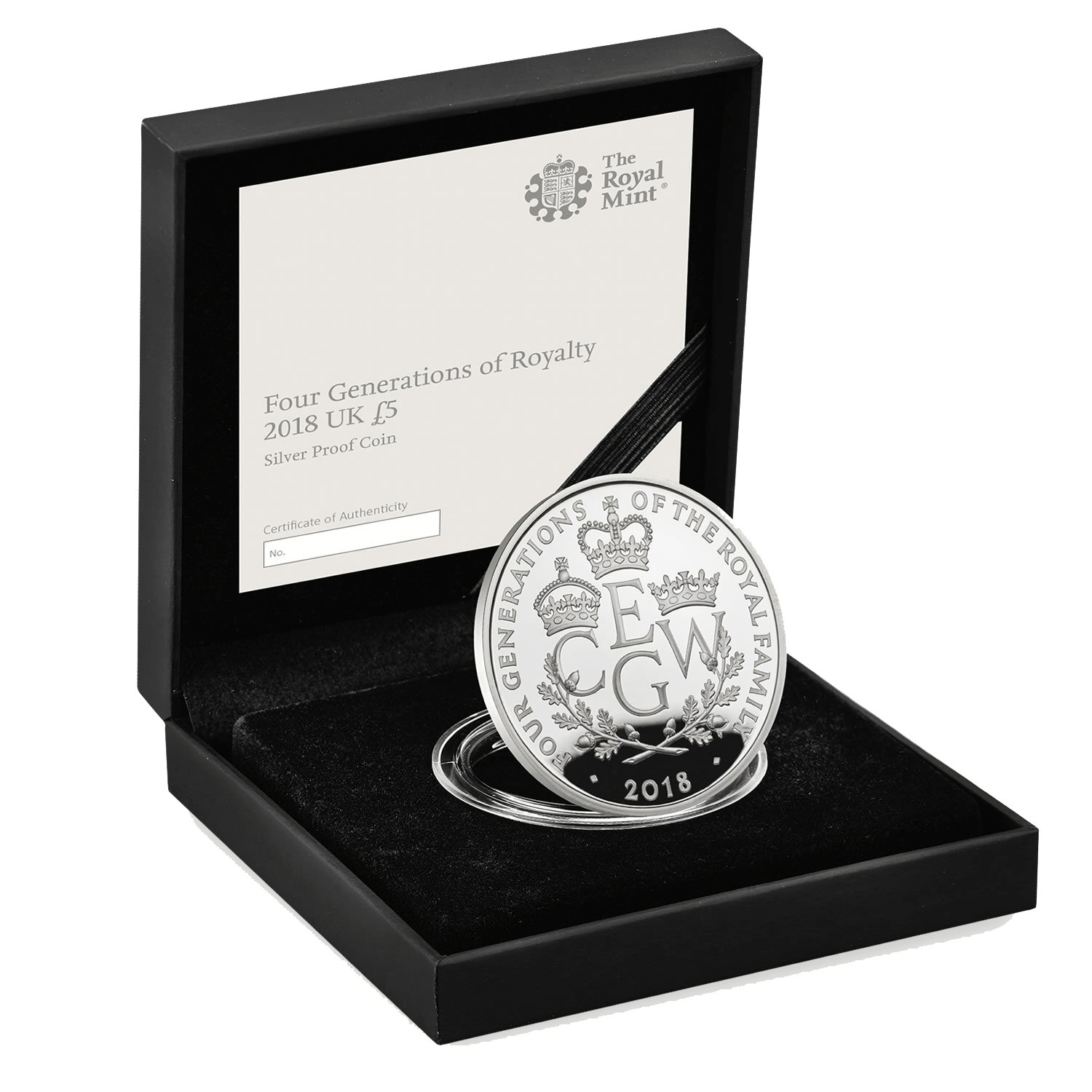 Four Generations of Royalty 2018 UK £5 Silver Proof Coin
£82.50
Four Generations, One Historic Moment When His Royal Highness Prince George of Cambridge was christened, the nation was ...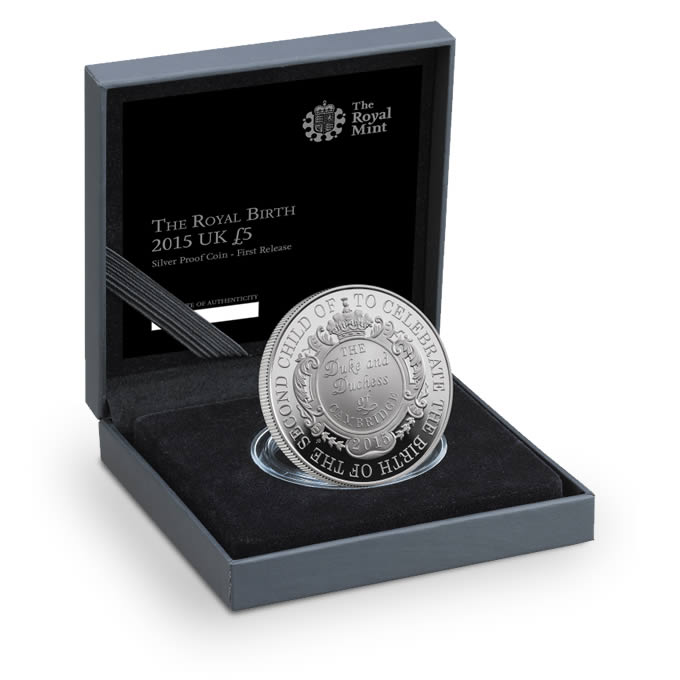 The Royal Birth 2015 United Kingdom £5 Silver Proof Coin
£82.50
As the Duke and Duchess of Cambridge welcome their second child, we have the perfect way to join the celebrations. Approved ...

© Coin Hunter Limited | Company number 10925477 England
Contact Us
|
Privacy Policy
Page Updated: 06 December 2018