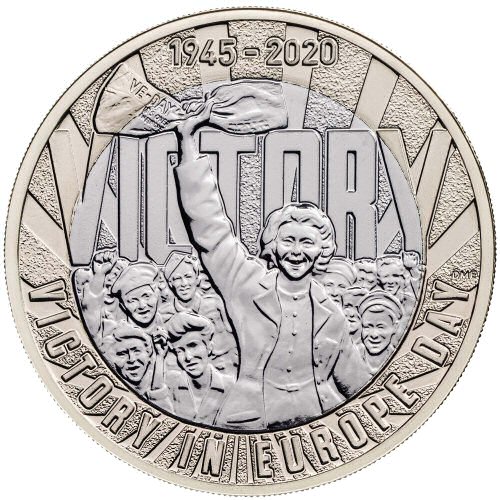 Reverse Text: 1945-2020 • VE-DAY IT'S OVER IN EUROPE • VICTORY • VICTORY IN EUROPE DAY
Edge Inscription:
JUST TRIUMPH AND PROUD SORROW •
Circulation Mintage: 3,000,010 • Brilliant Uncirculated (BU) Mintage: ?
0 of the 3,000,010 have entered circulation
BU Value £5
10 VE Day £2 coins will enter circulation this month, with 3 million more expected to follow based on figures published in The Royal Mint's annual report.
Whilst the 3 million coins will be circulation quality released in sealed bags like the one shown below, the first 10 coins have been struck to Brilliant Uncirculated quality by The Royal Mint.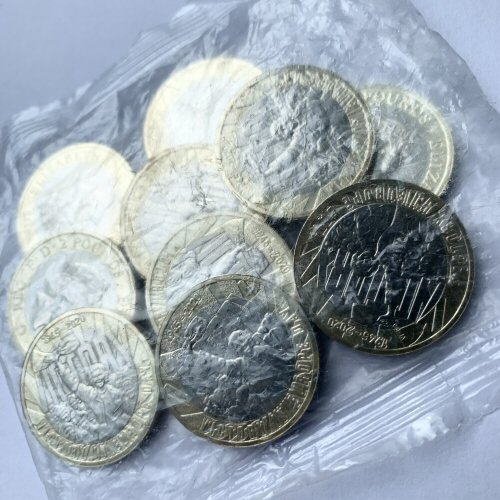 The 10 coins will also feature a micro engraving on the VE Day newspaper that is held aloft in celebration on the coin.
If you find one of the very rare micro engraved coins, you keep the coin and can claim a golden ticket - a behind-the-scenes VIP tour of The Royal Mint Experience.
The promotion sponsor, Coin Hunter will release 10 coins at random locations across the UK between the 7th and 31st of August 2021.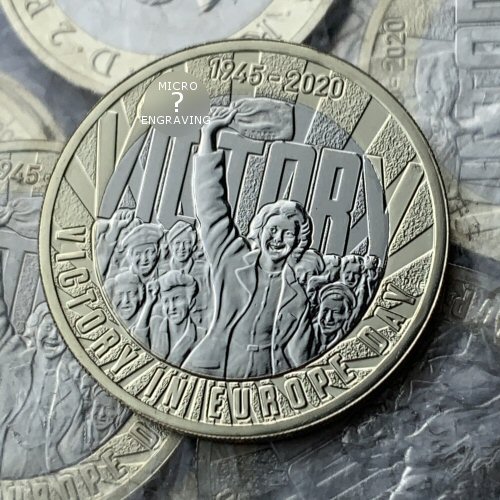 If you find a VE Day £2 in your change, check the newspaper to see if there is something more than shown on the standard coin.
Take a picture and send it to veday75@coinhunter.co.uk to claim your golden ticket.
This £2 Coin in Brilliant Uncirculated quality was included in these coin packs / sets: The 2020 United Kingdom Brilliant Uncirculated Annual Coin Set 75th Anniversary of VE Day 2020 UK £2 Brilliant Uncirculated Coin 75th Anniversary of VE Day 2020 UK £2 Brilliant Uncirculated Coin Cover.
Information such as Royal Mint pack sales figures and collector value guide prices are shown on this page. Click a pack to show which Royal Mint BU 50p and £2 coins are included.
Current values are based on recent sales excluding the cost of postage.