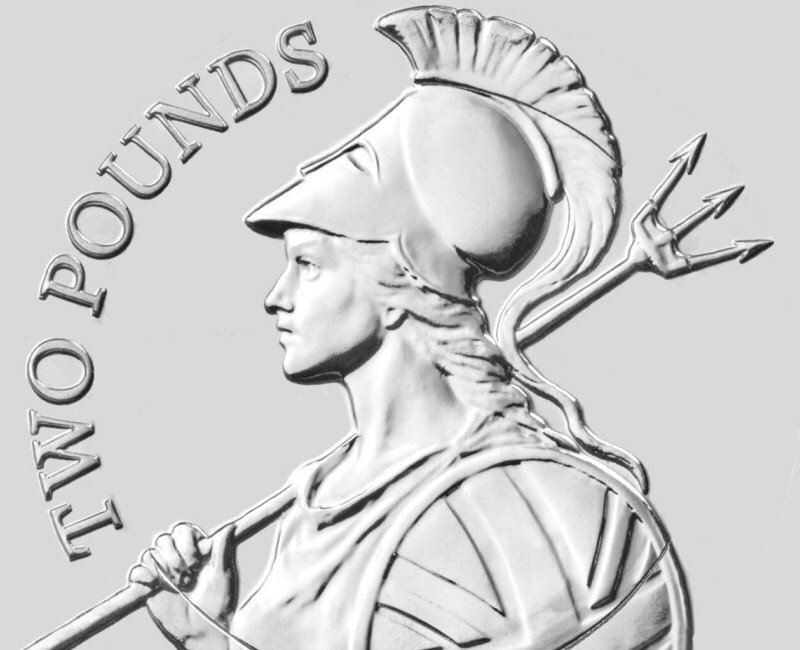 2015 - 2022 Britannia £2 Pound Coins
There are 7 Britannia £2 coins dated 2015 to 2022. A full set of Britannia Brilliant Uncirculated two pounds is worth about £160.
The 2015, 2016 and 2021 dated Britannia 2 pound coins entered circulation and can be found in your change. See circulation mintage for each coin in the list below.
The other 4 coins were Not Struck For Circulation (NSFC) - and were only available to purchase as part of the Royal Mint Definitive and Annual coin sets.
2022 Britannia (26-22 privy mark) £2 Coin
Edge Inscription: QUATUOR MARIA VINDICO
Circulation Mintage: 0
BU Mintage: 11,499
2021 Britannia £2 Coin
Edge Inscription: QUATUOR MARIA VINDICO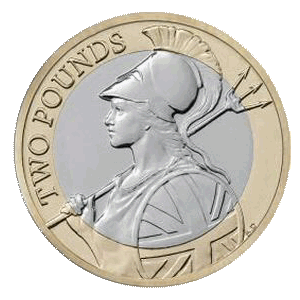 Circulation Mintage: 6,045,000
BU Mintage: Unknown
2020 Britannia £2 Coin
Edge Inscription: QUATUOR MARIA VINDICO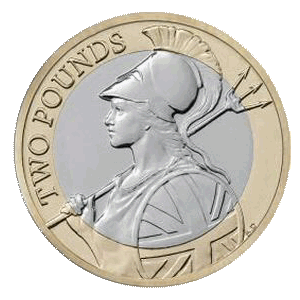 Circulation Mintage: 0
BU Mintage: Unknown
2019 Britannia £2 Coin
Edge Inscription: QUATUOR MARIA VINDICO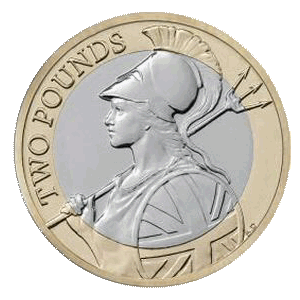 Circulation Mintage: 0
BU Mintage: 36,050
2018 Britannia £2 Coin
Edge Inscription: QUATUOR MARIA VINDICO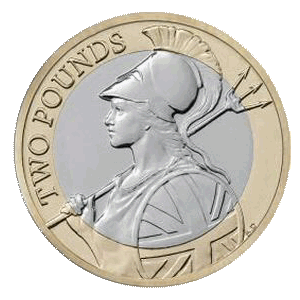 Circulation Mintage: 0
BU Mintage: 43,832
2017 Britannia £2 Coin
Edge Inscription: QUATUOR MARIA VINDICO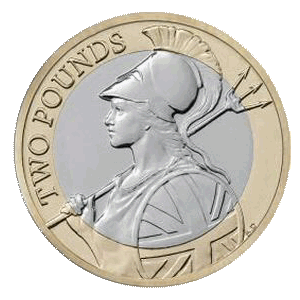 Circulation Mintage: 0
BU Mintage: 49,120
2016 Britannia £2 Coin
Edge Inscription: QUATUOR MARIA VINDICO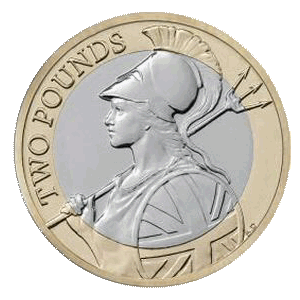 Circulation Mintage: 2,925,000
BU Mintage: 38,502
2015 Britannia £2 Coin
Edge Inscription: QUATUOR MARIA VINDICO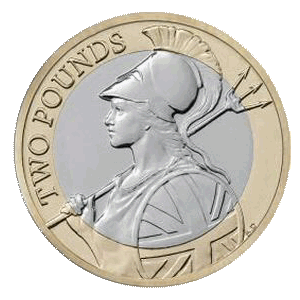 Circulation Mintage: 650,000
BU Mintage: 40,882