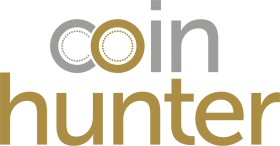 find the coin you're looking for
2018 Royal Air Force Centenary £2 Coin
Join the Coin Hunt: This £2 coin is not yet in circulation.
How much is the Royal Air Force Centenary 2 pound coin worth?


Royal Air Force Centenary £2 Coin value eBay.
Buy, Sell or Swap on the Coin Hunter Facebook Group - join the group and post an image of the actual 2018 Royal Air Force Centenary £2 Coin you would like to swap or sell, or post to ask for this coin and give details of the price you are willing to pay or coins you are willing to swap.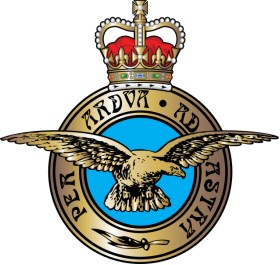 Badge of the Royal Air Force
Since its formation on April 1 1918, the Royal Air Force (RAF) has defended the skies above Britain. From the first wooden biplanes to the hi-tech supersonic jets of today, it has always been at the cutting edge of innovation, its formidable achievements marking the aviation milestones of the twentieth century.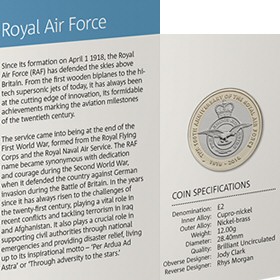 The service came into being at the end of the First World War, formed from the Royal Flying Corps and the Royal Naval Air Service. The RAF name became synonymous with dedication and courage during the Second World War, when it defended the country against German invasion during the Battle of Britain. In the years since, it has always risen to the challenges of the twenty-first century, playing a vital role in recent conflicts and tackling terrorism in Iraq and Afghanistan. It also plays a crucial role in supporting civil authorities through national emergencies and providing disaster relief, living up to its inspirational moto – 'Per Ardua Ad Astra' or 'Through adversity to the stars'.
Join the Coin Hunter community to help complete your coin collection: Join Coin Hunter free and you could find this coin using our online coin checker app. Any coins you find and lock, including the 2018 Royal Air Force Centenary £2 coin can be yours.
Find out which other £2 coins are rare or valuable, visit the Coin Checker page to learn more about UK coins in circulation.
Royal Air Force Centenary coin specification and useful information
Alloy
Inner: Cupro-nickel
Outer: Nickel-brass
Weight
12.00 g
Diameter
28.4 mm
Reverse Designer
Rhys Morgan
Obverse Designer
Jody Clark
Edge Inscription
PER ARDUA AD ASTRA
Year
2018
How many Royal Air Force Centenary £2 coins were minted?
Unknown
Minting errors: Is there a Royal Air Force Centenary £2 coin mint error?
Sellers of coins from circulation would like to sell coins for as much over face value as possible, so often refer to rare mint error in the description on marketplaces such as eBay. If you are looking to buy this coin, read this first to ensure you do not pay far more than the coin is worth as a collector item.
No mint errors for this coin have been confirmed by The Royal Mint.
Error associated with this coin
Coin Image
The inscription on the edge of the coin PER ARDUA AD ASTRA is upside down when the coin is Obverse (heads) side up.

This is common on all two pound coins and is not a minting error as the inscription is not struck a certain way up. Any two pound coin can have the writing on the edge any way up.

Click image to view more detail
Page Author: Coin Hunter