0 Circulation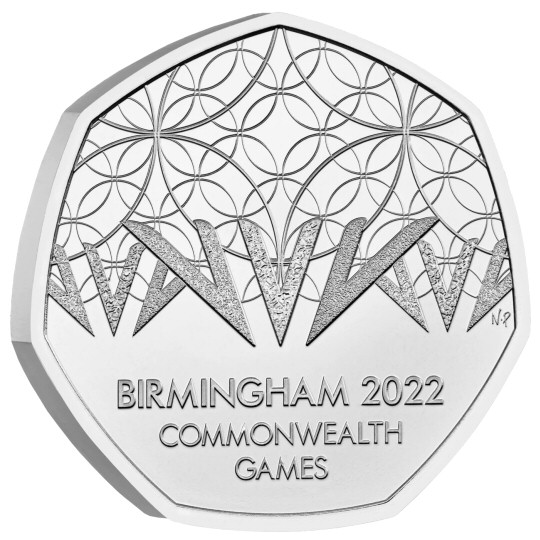 Birmingham Commonwealth Games
2022 50p
BU Value £10
This 50p in Brilliant Uncirculated quality was included in these coin packs / sets: The 2022 United Kingdom Brilliant Uncirculated Annual Coin Set Birmingham Commonwealth Games 2022 UK 50p Brilliant Uncirculated Coin Card.
Information such as Royal Mint pack sales figures and collector value guide prices are shown on this page. Click a pack to show which Royal Mint BU 50p and £2 coins are included.
Current values are based on recent sales excluding the cost of postage.