The Queen's Platinum Jubilee 50p will enter circulation on 7th February 2022
This 50p celebrating Her Majesty The Queen's Platinum Jubilee will enter circulation from February - with an initial release of 1.3 million coins on Monday 7th of February via UK Post Offices.
The maximum coin mintage is 5,000,070 coins – as a reference to 70 years on the throne.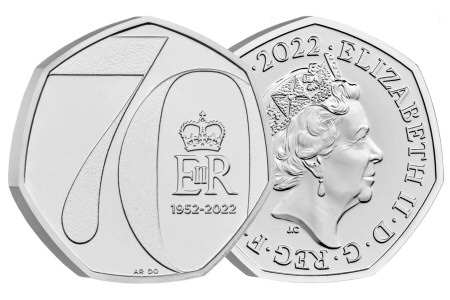 You could receive this new 50p coin design in your change* at Post Office branches nationwide from 7 February onwards.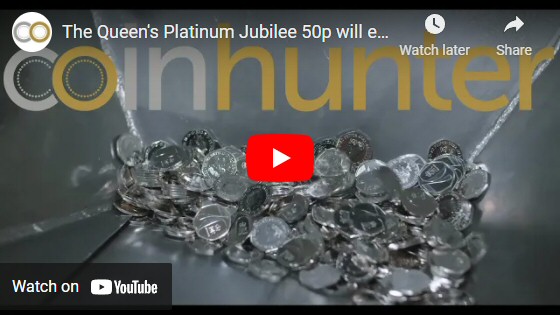 *There will be limited supplies of this coin available at Post Office branches, to be in with the chance of receiving one in your change, you will need to purchase a product or service at the branch. It is not possible to swap a 50p coin for the Platinum Jubilee 50p coin at the Post Office counter.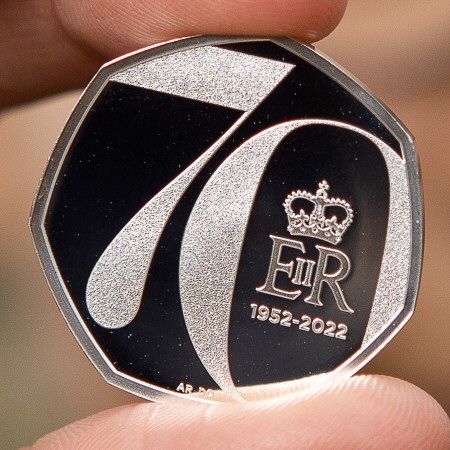 In a 2022 Coin Speculation article published on the 9th of January, Coin Hunter said: we "expect that a version of the Platinum Jubilee 50p coin will enter general circulation in February - it would seem most likely that the current Jody Clark obverse would be used for a circulation 50p coin." We were spot on.