2022 Shield 50p with Star Privy Mark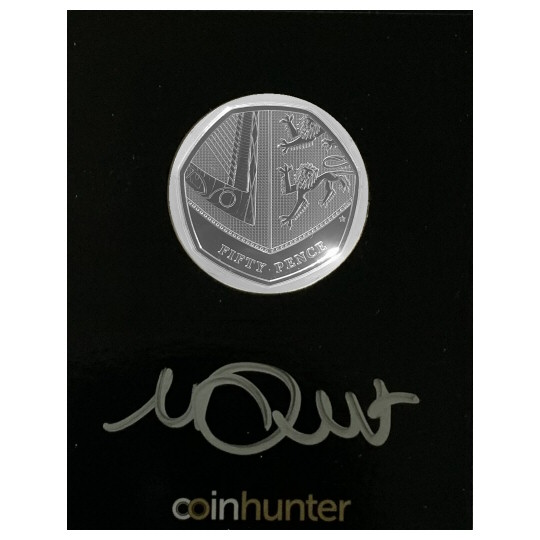 Limited Edition Presentation (LEP): 5

*This item is no longer available to buy from Coin Hunter, we do not expect to source any further stock of this item.
This exclusive limited edition presentation of just 5 coins includes the signature of the coin designer Matthew Dent on a Coin Hunter card.
The first pack sold will house the coin in a Royal Mint capsule with white foam surround.
Denomination: 50p
Alloy: Cupronickel
Weight: 8g
Diameter: 27.3mm
Quality: BU
Year: 2022