2021 HG Wells £2 Coin Error
An incorrect bi-metal blank seems to have ended up in the machine striking the HG Wells £2 Coin design. The outer is significantly wider than a normal £2 coin.
First, we take a look at the reverse featuring the re-imagined tripod from The War of the Worlds.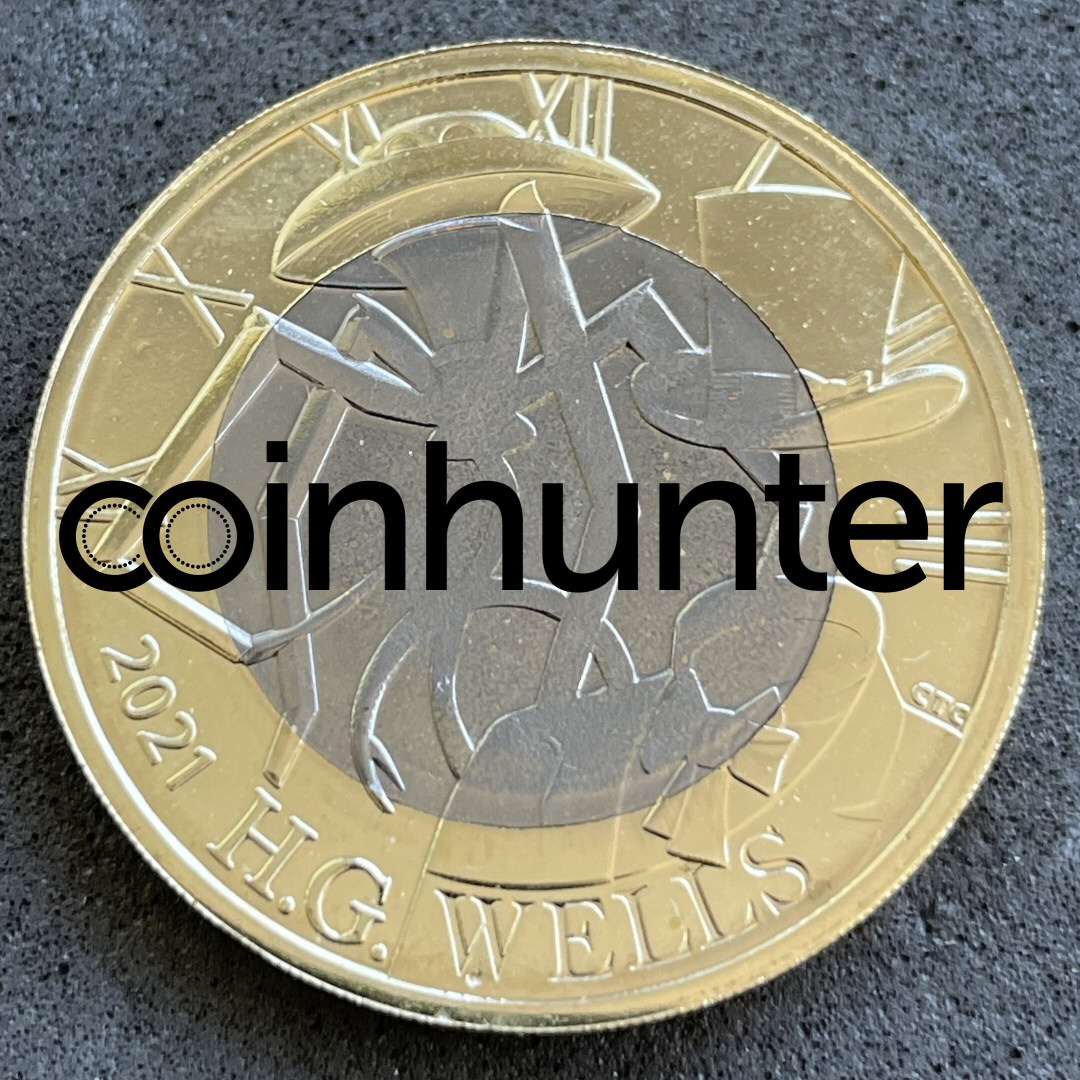 The difference is easy to see when compared to a normal £2 coin. There is also a mottled effect on the inner section of the coin. This could be caused if an incorrect blank is struck with too much pressure (set based on the expected blank).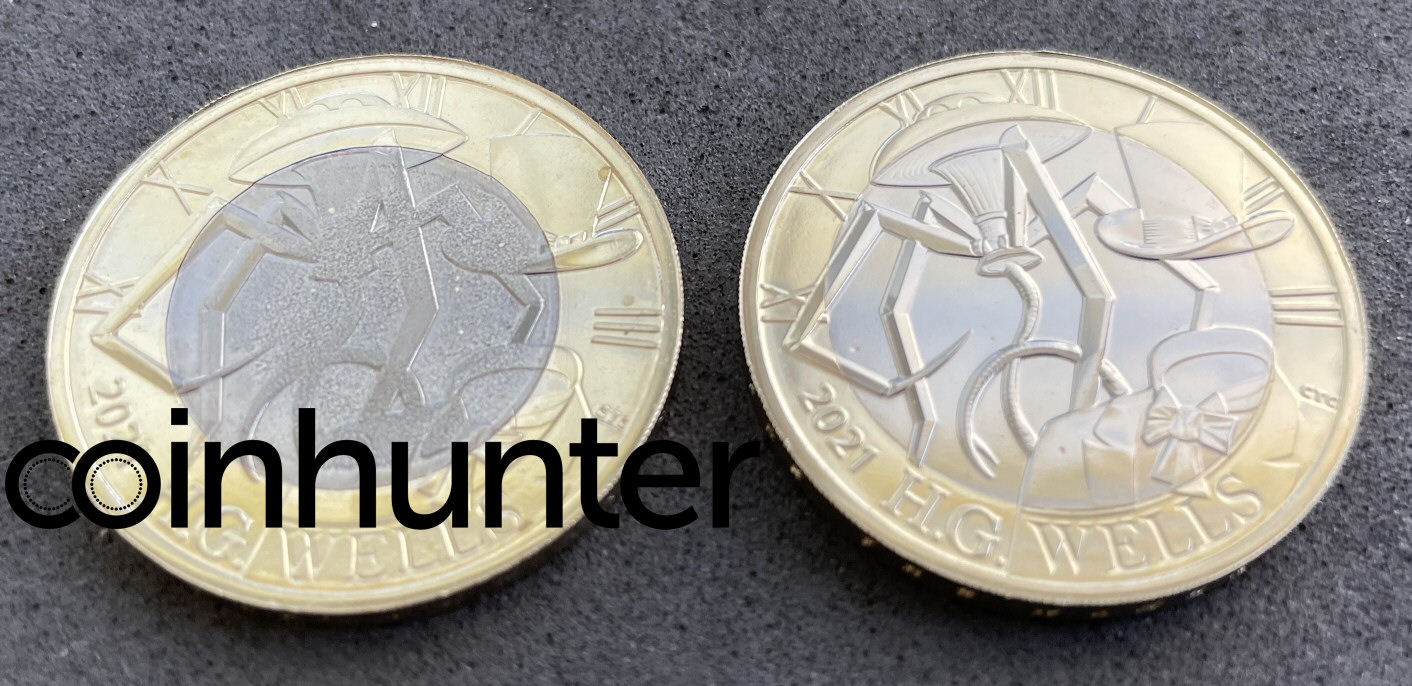 The obverse has some interesting features which will be a clue as to what blank was used and what happened when it was struck. A ring can be clearly seen near the edge of the inner.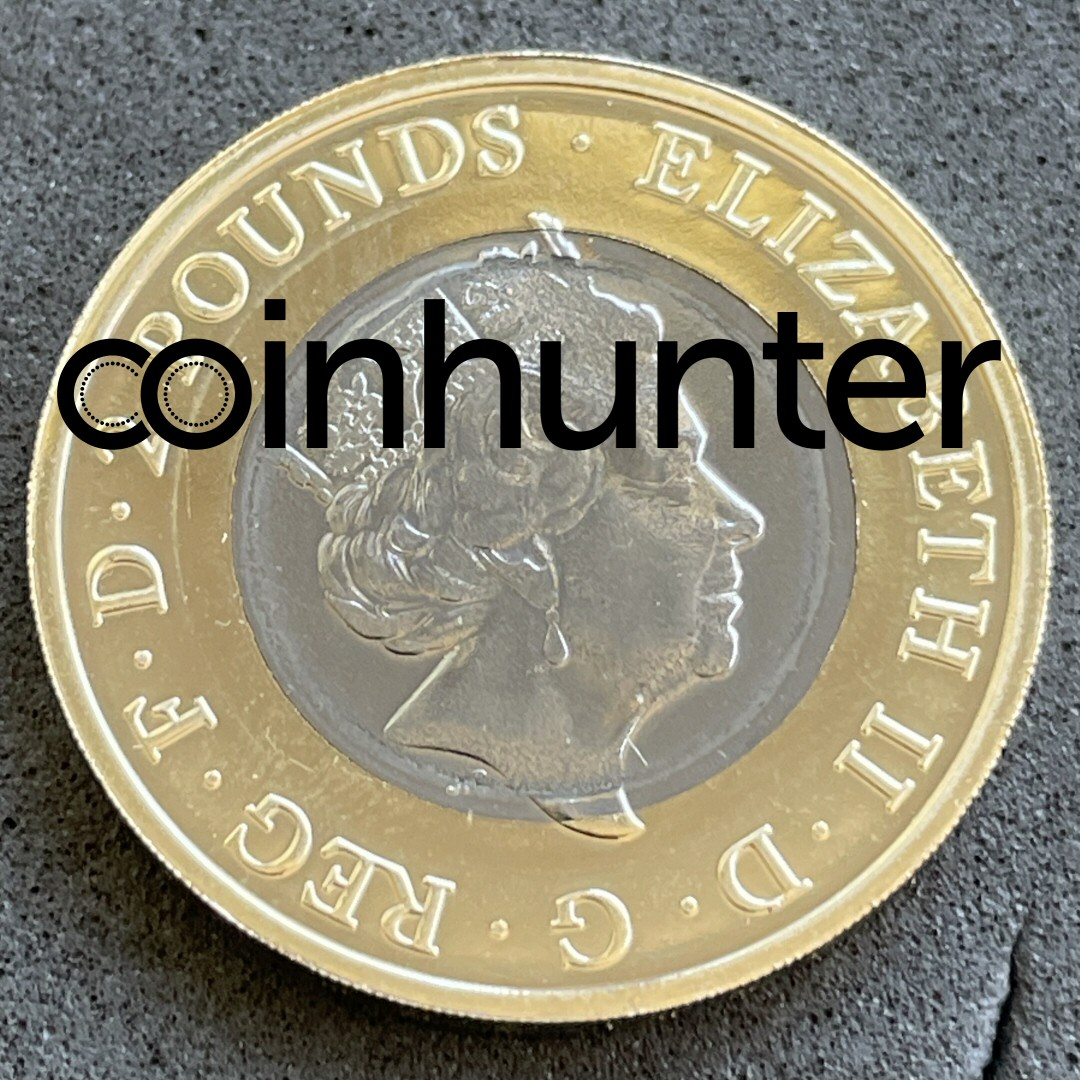 The coin weighs 8.9g compared to the expected 12g for a £2 coin - the diameter is very slightly more than the standard 28.4mm at 28.5mm. The coin has the correct edge inscription but it is less clear than normal, as the average thickness is about 0.2mm less than a normal £2 coin.
We contacted Lee at Change Range for comment on this coin: It is my opinion that this coin is a Foreign blank possibly one destined for Hungary, the best candidate is the Forint. (shown below) There is another possibility, that it's a brand new coin for another country we don't yet know about.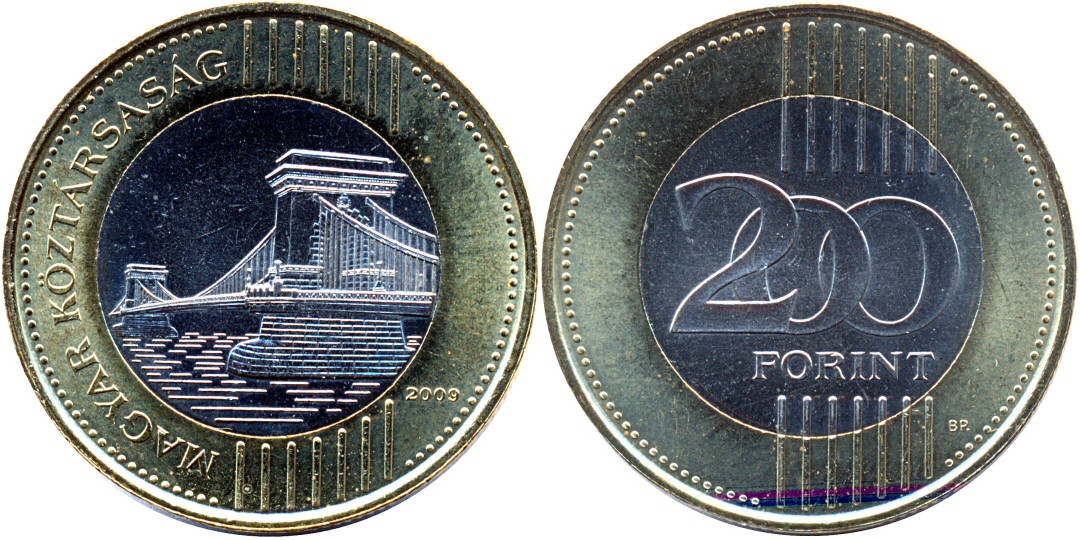 Image Source:
Numista
Do you have the 2021 Annual Set? This coin came from an Annual Set sent out direct from The Royal Mint in late January / early February.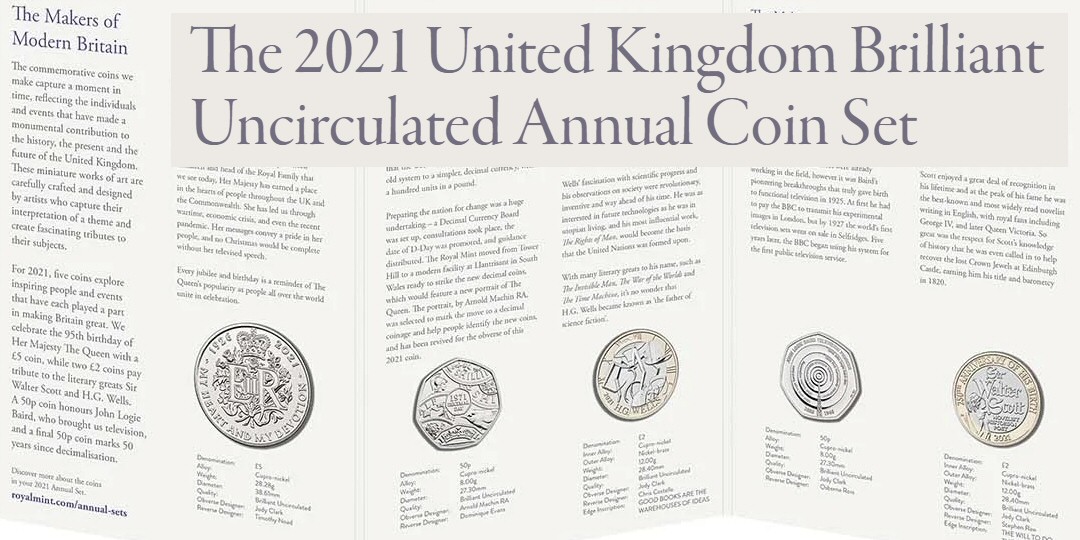 I would like to thank the owner of this coin for the images and permission to create this article.
The coin will be inspected by The Royal Mint and may be offered for sale at a later date. If you would like to be contacted if the coin is offered for sale, please send an email to Coin Hunter.