Celebrating 50 Years of the 50p - British Culture Set
2019 UK 50p Brilliant Uncirculated Coin Set - Girlguiding, Kew Gardens, Scouting, Roger Bannister, Britannia
This Royal Mint set was available to buy from the 25th of March 2019 for £45 - the same coins were also available as a set of Change Checker cards for half the price.
The set shown below remained sealed and was stored in conditions suitable for coins until today. It was randomly selected from over 900 sets, the images shown were taken on 5th of April 2021.
Do you have this set?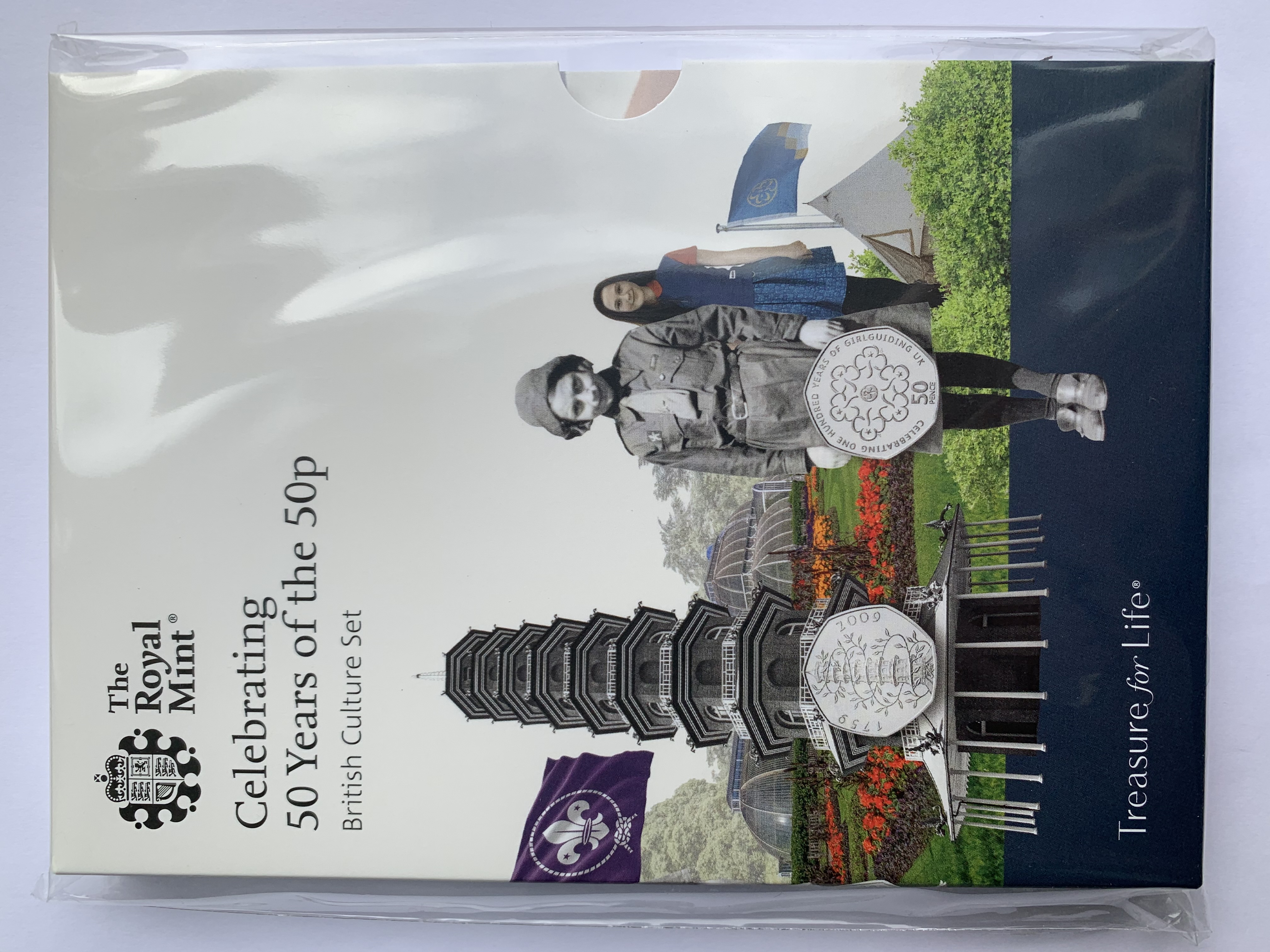 Have you kept it sealed and in conditions suitable for coin storage?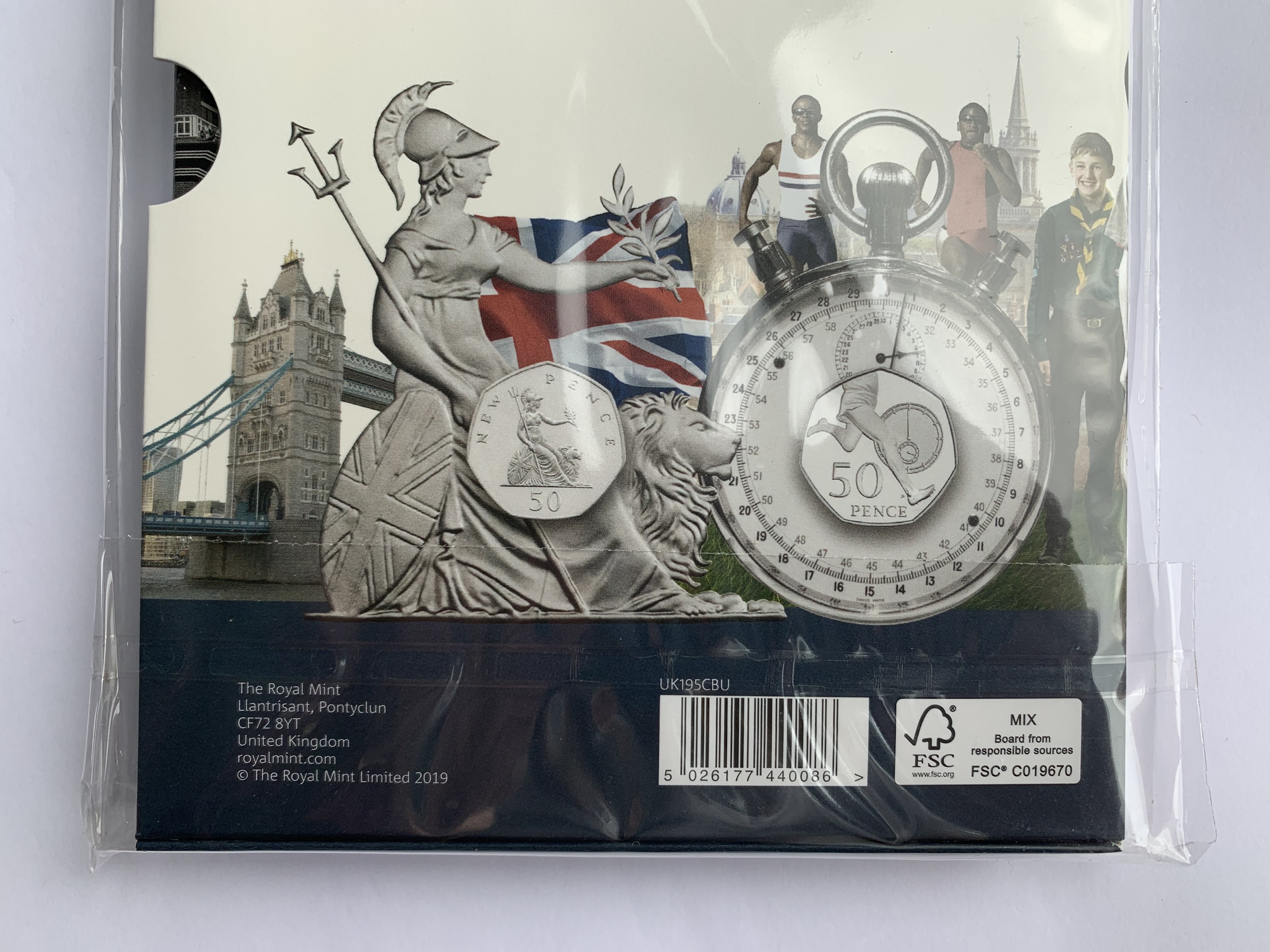 After just 2 years, it is very likely that all 5 coins have discoloured towards a dark yellow on the obverse. This is the heads side of the Britannia 50p.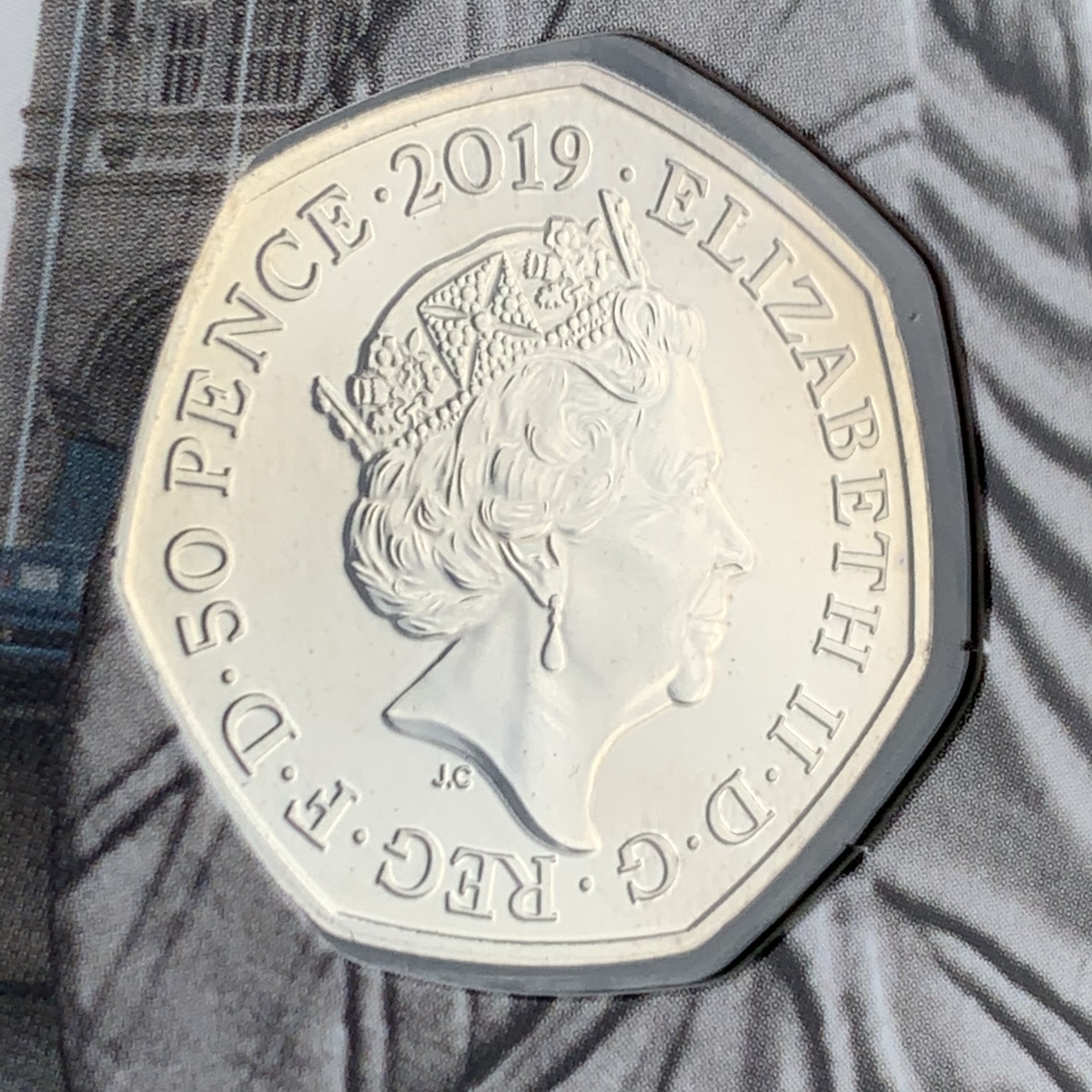 This is the heads side of the Scouting 50p it also seems to show marks like a finger print.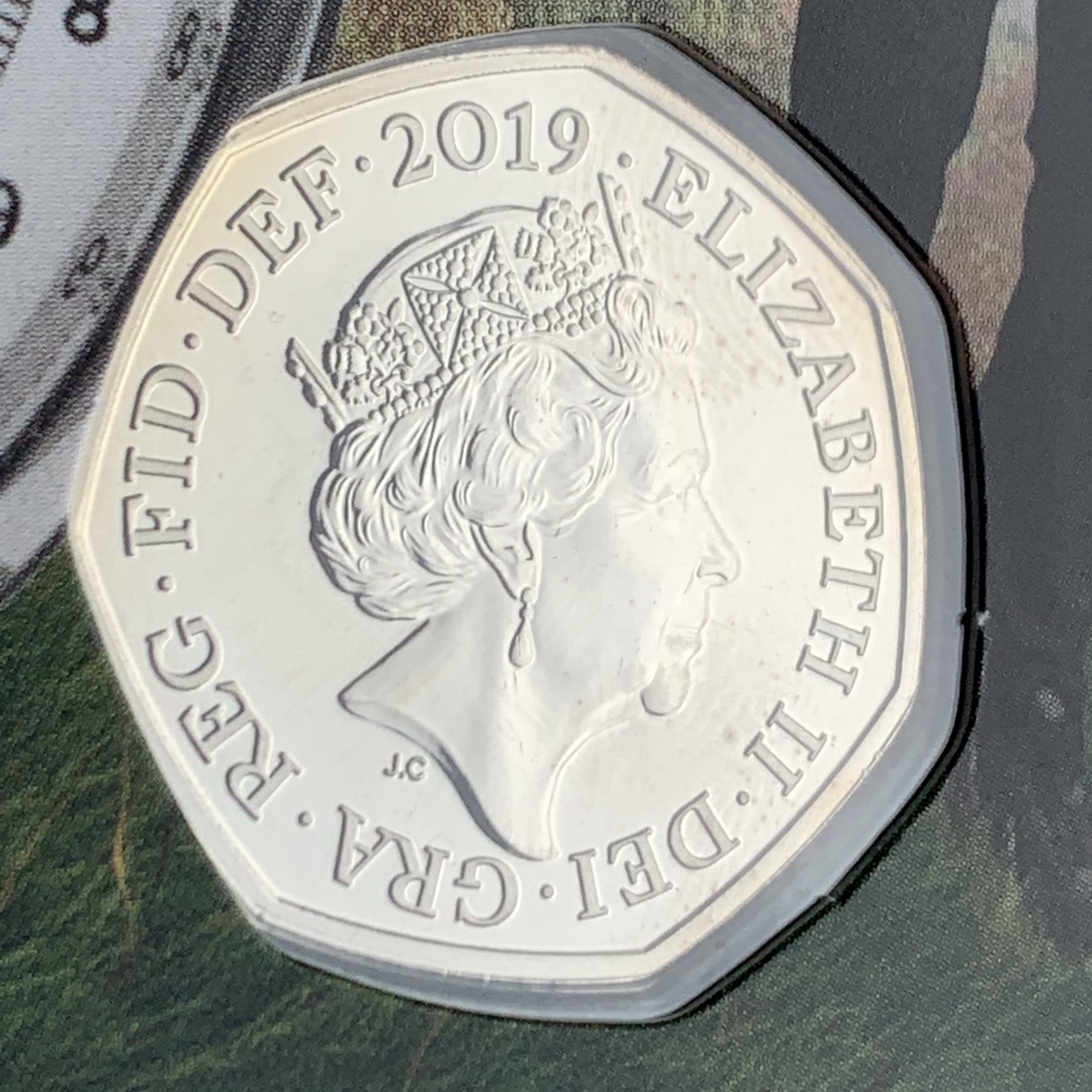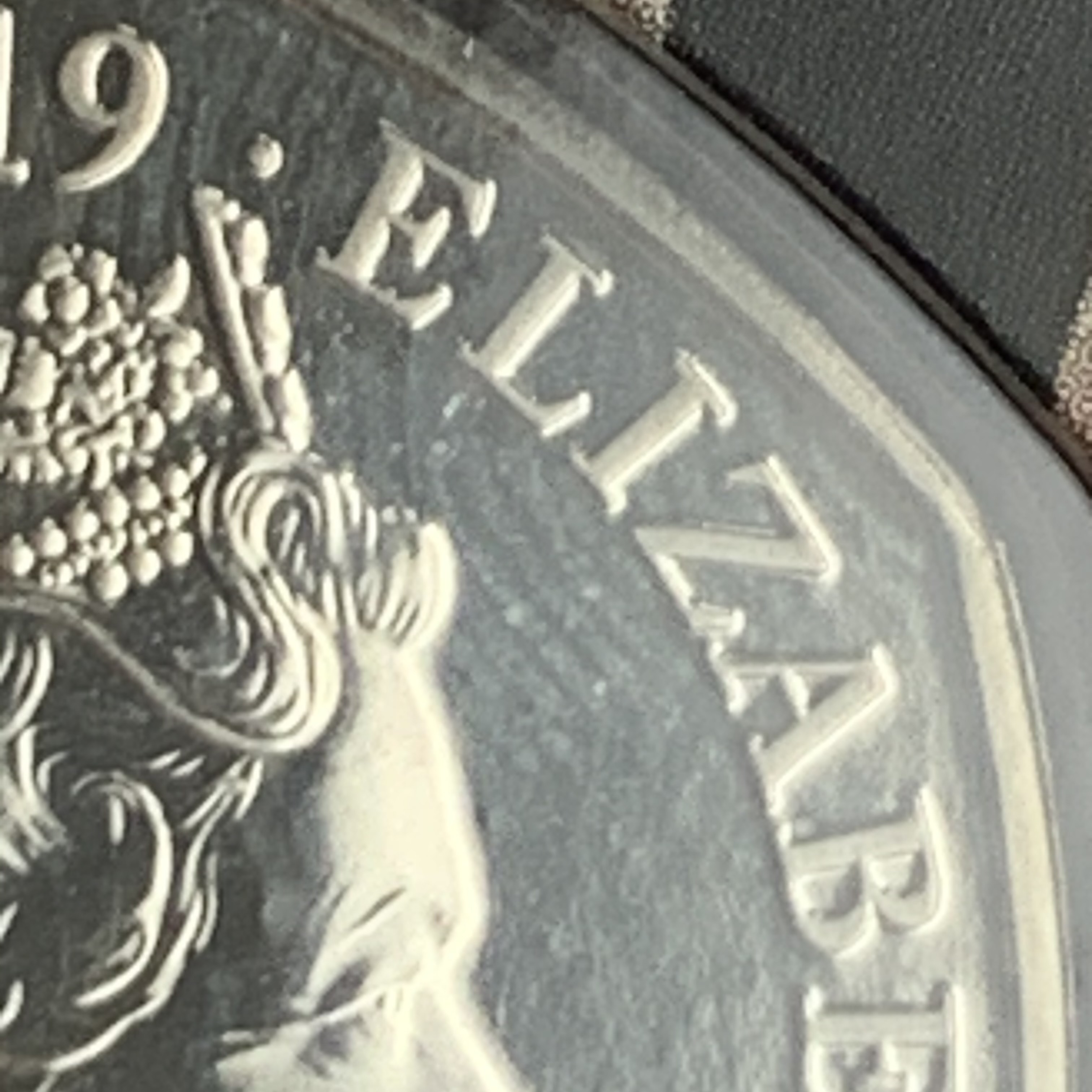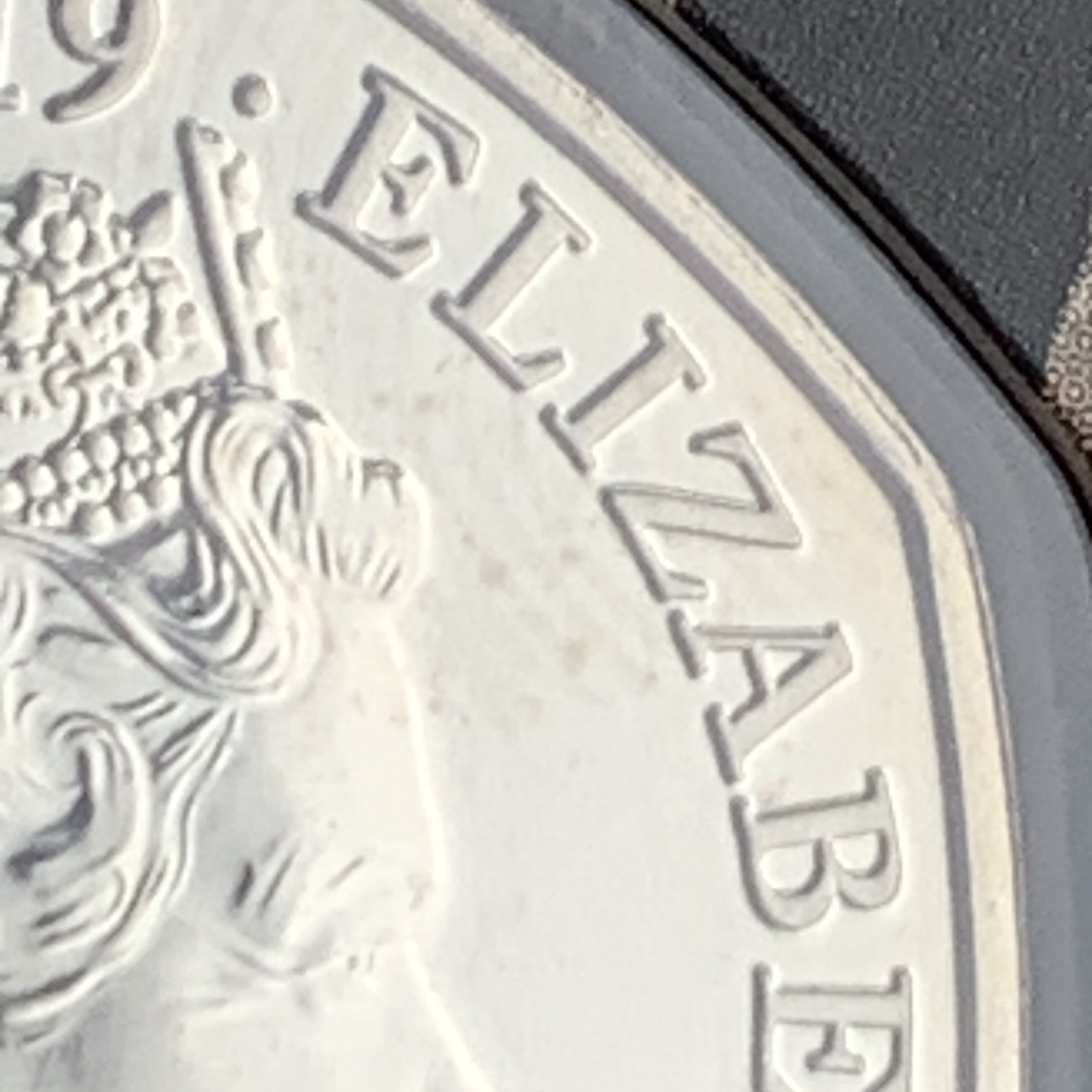 This is the obverse of the 2019 Kew Gardens 50p - which also appears to have a finger mark in a similar position to the Scouting 50p.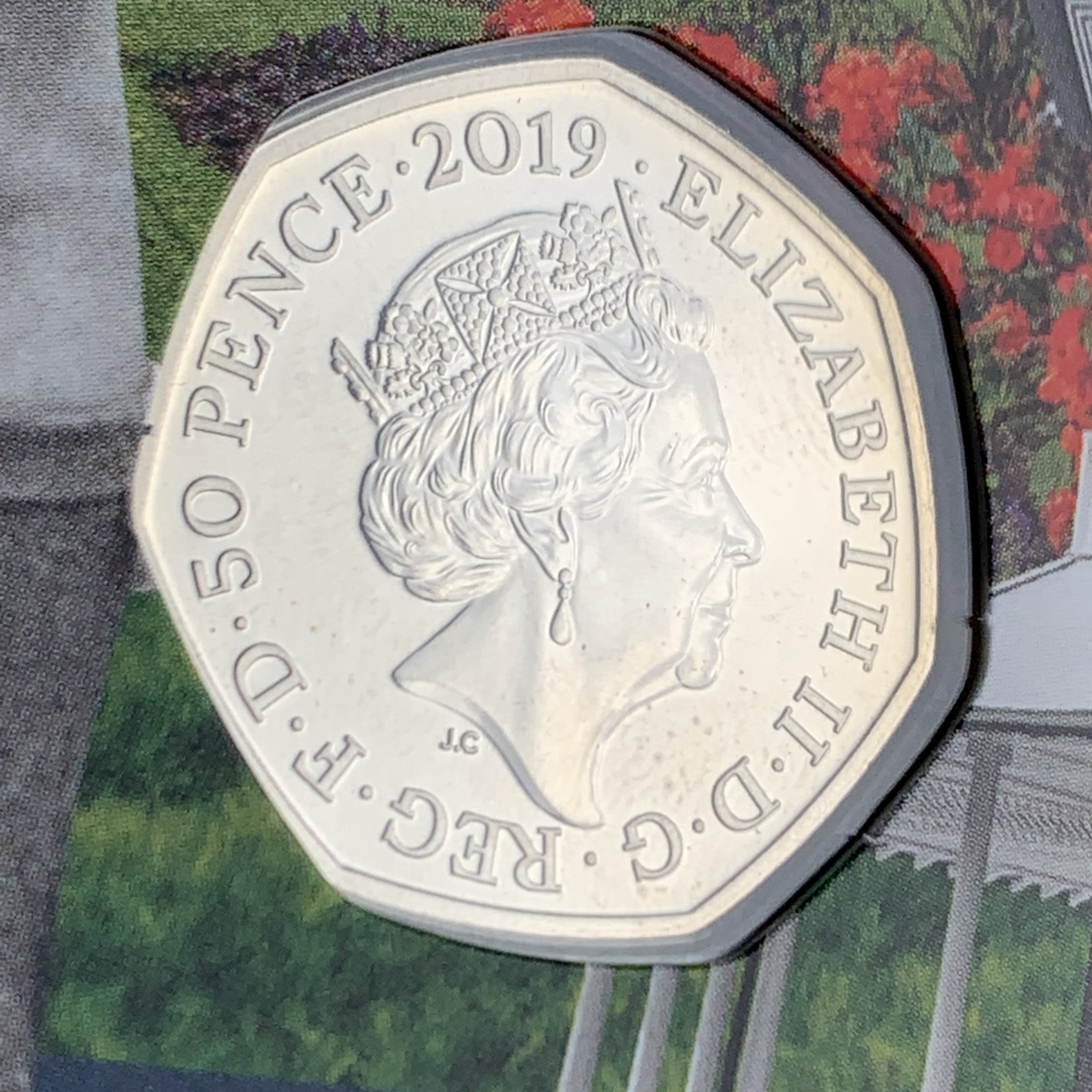 The Roger Bannister and Girlguiding coins show similar discolouration - the Girlguiding 50p also has a piece of debris on the Queen's face that has affected the metal.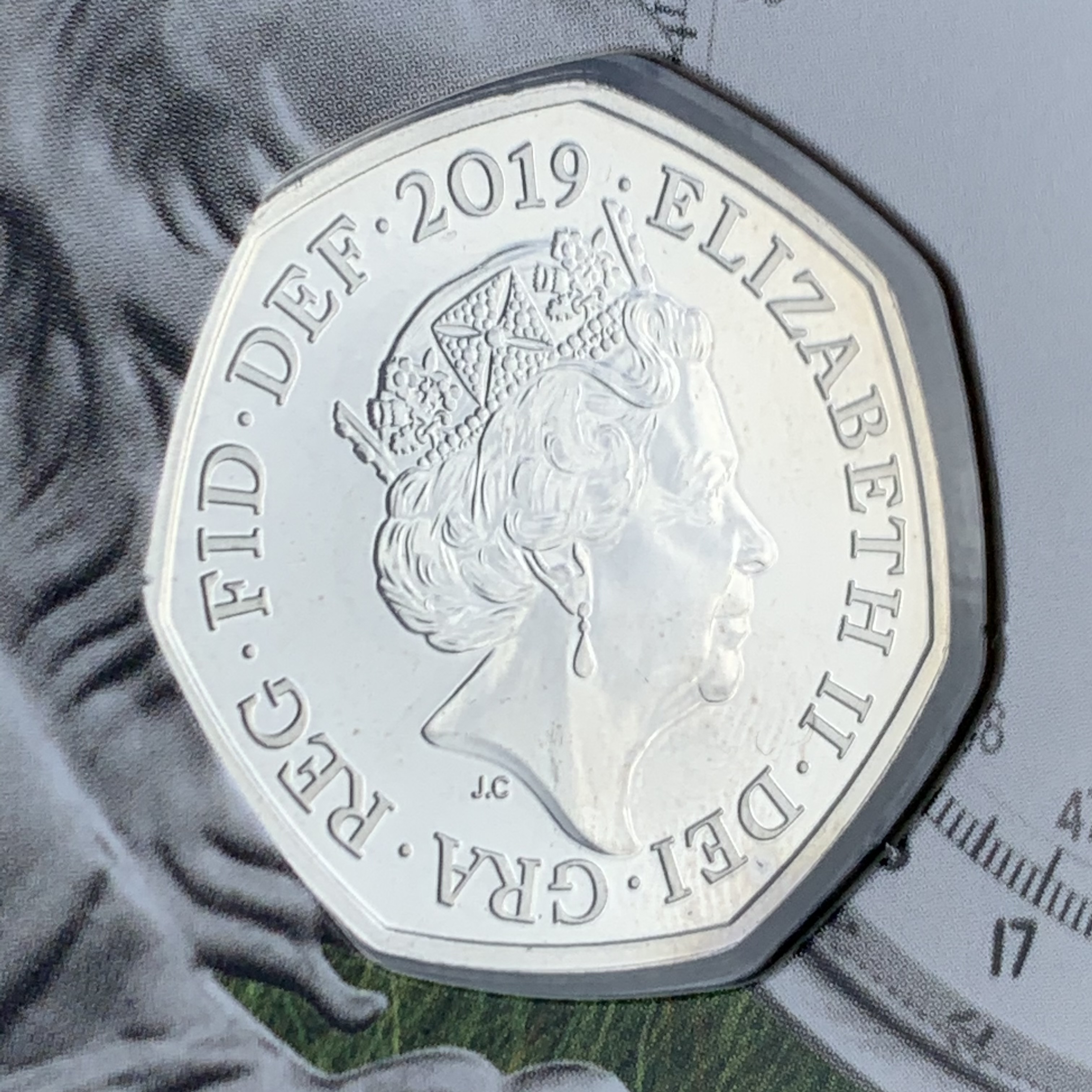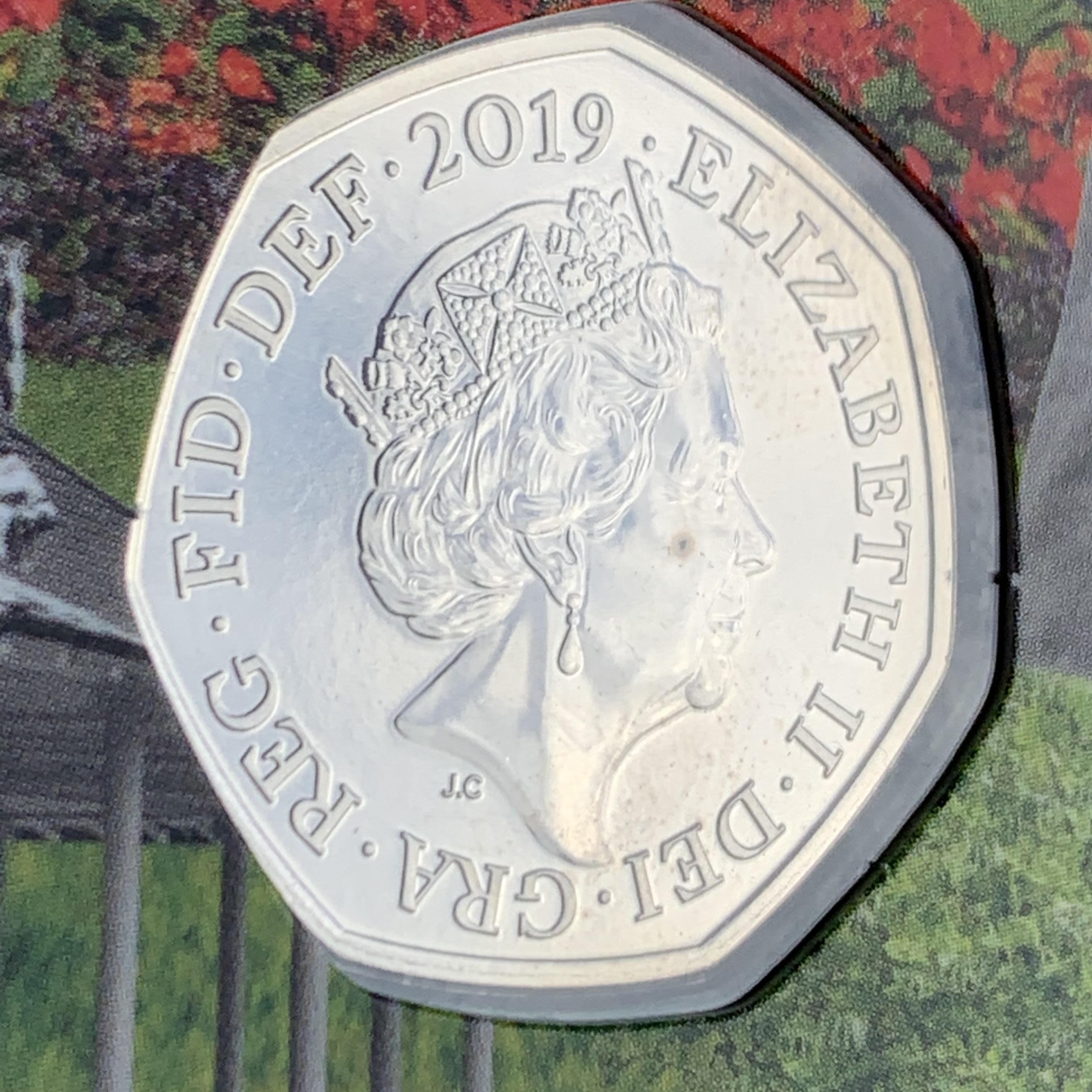 This is the yellow coloured glue used to stick the card around the plastic coin blister.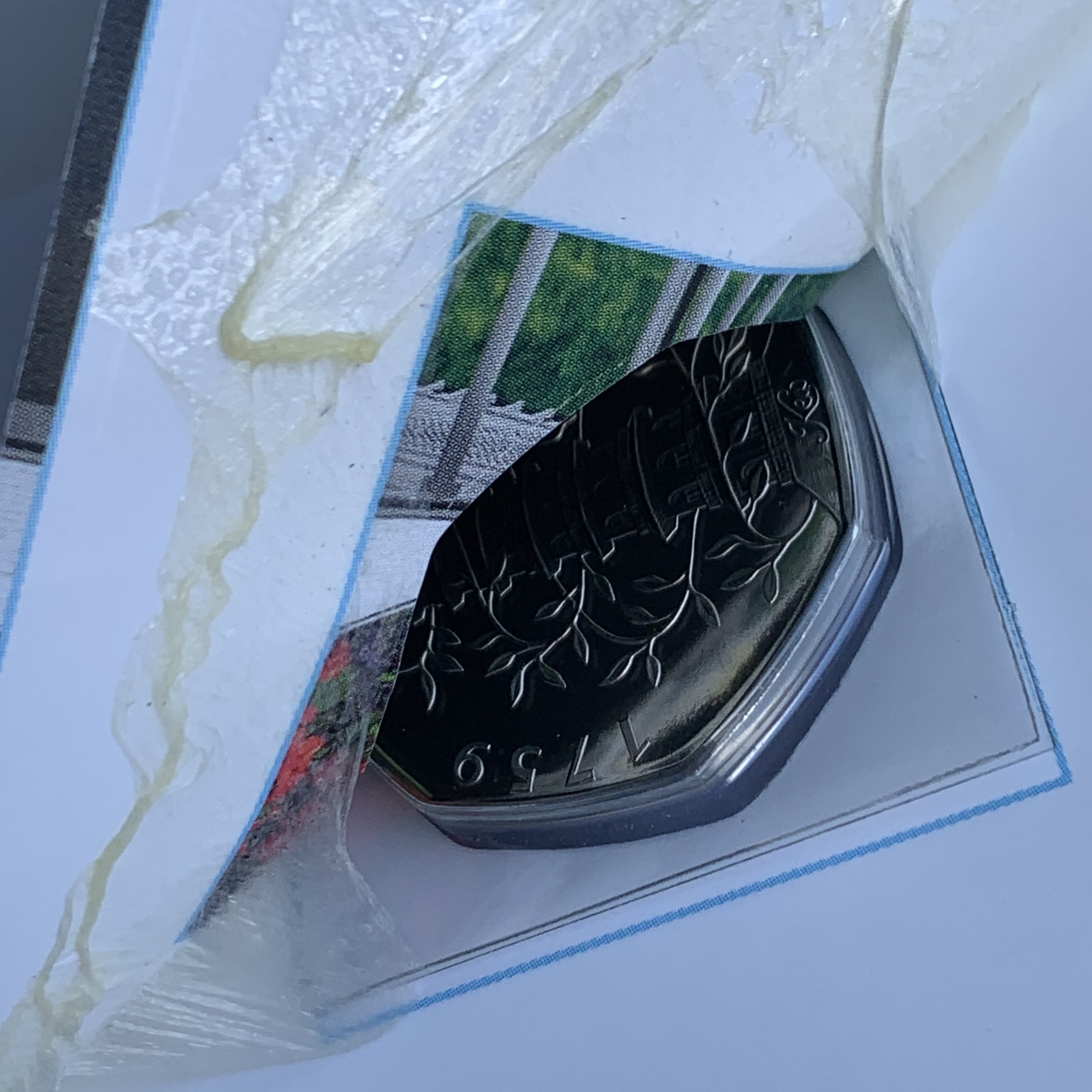 The Kew 50p is removed from the packaging - the reverse does not seem to be affected, it is the side of the coin that is not next to the plastic blister opening.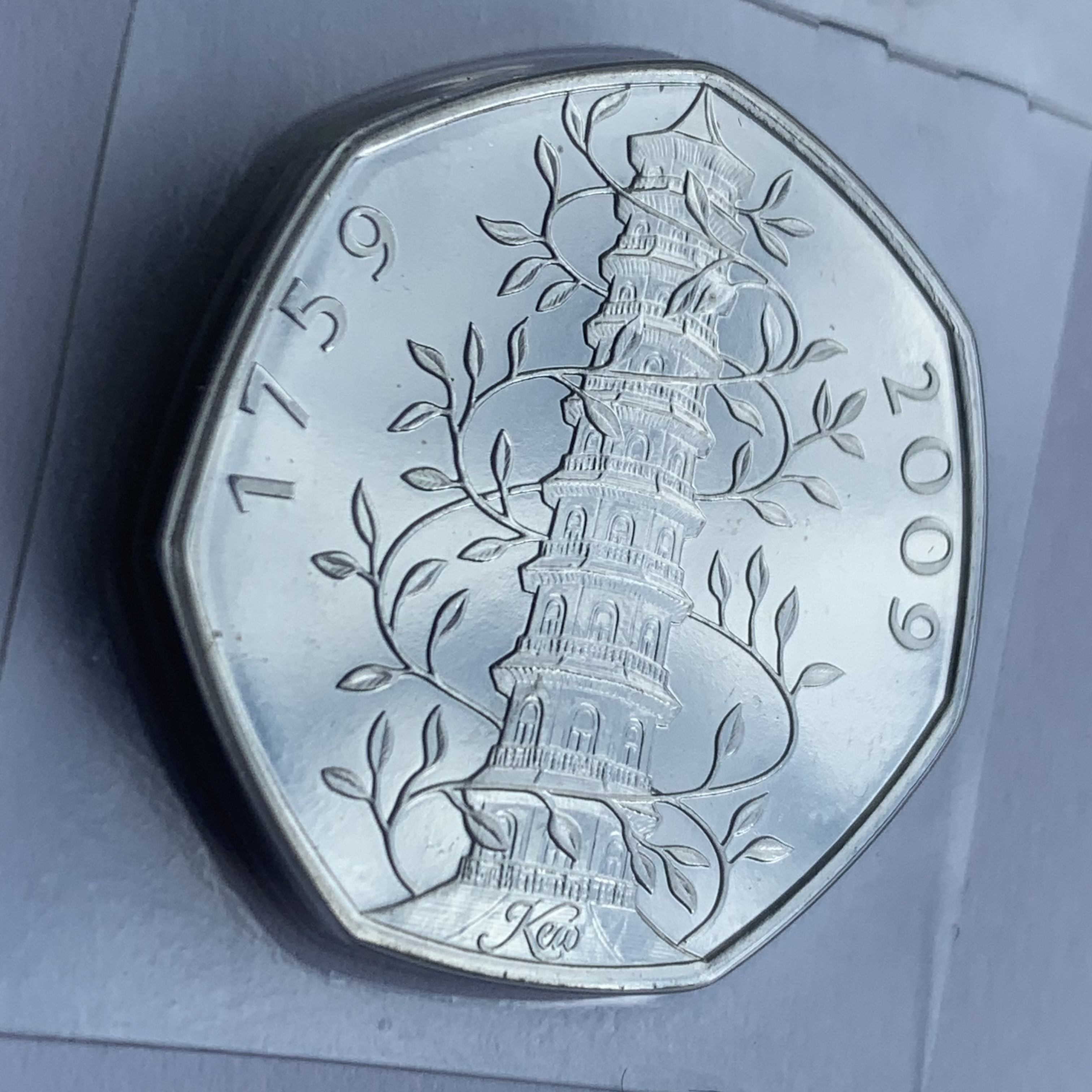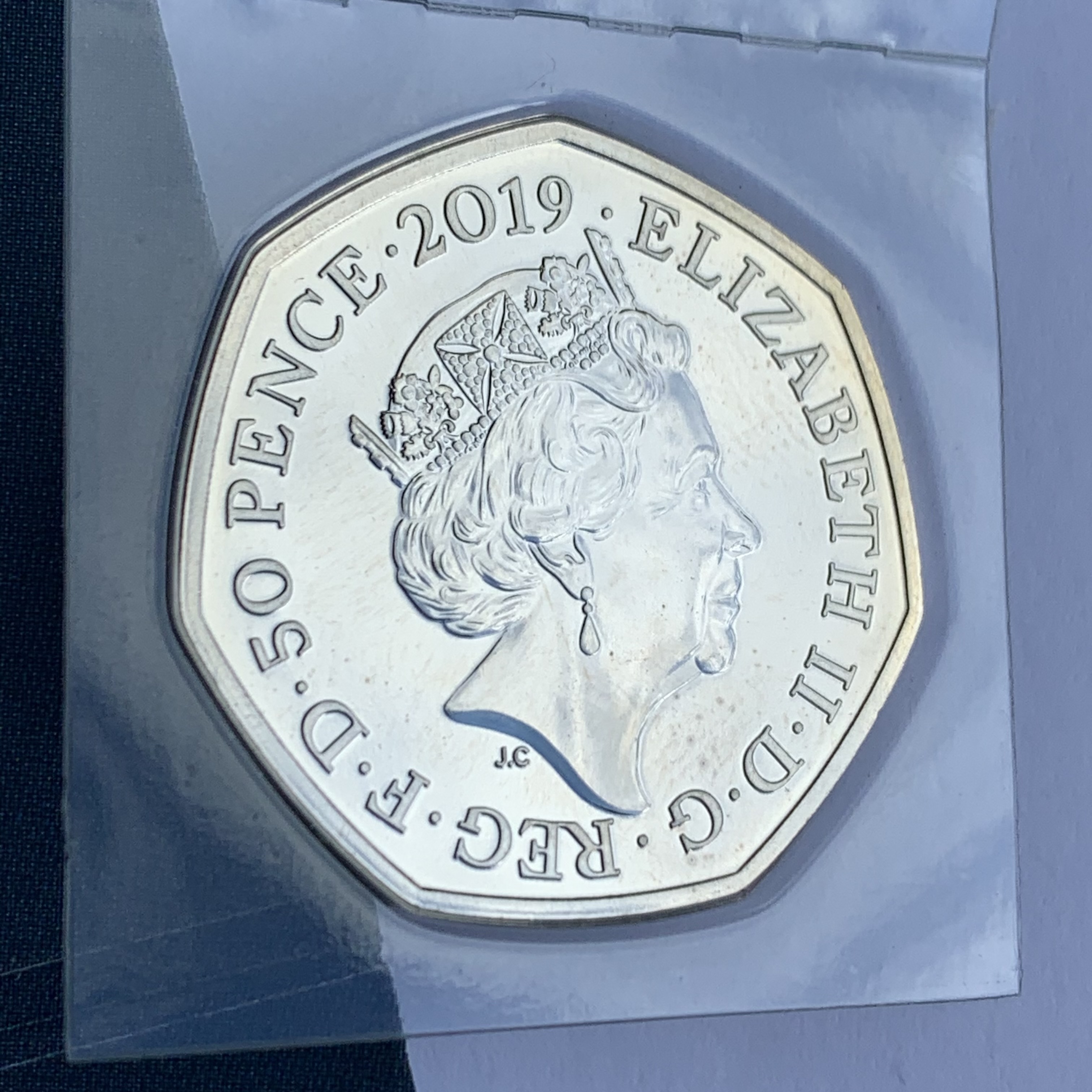 Cleaning coins is not recommended - this was done as a test in the knowledge that the coin value could be affected. The Kew was left in the plastic blister, so only the obverse was rubbed gently with the micro fibre cloth.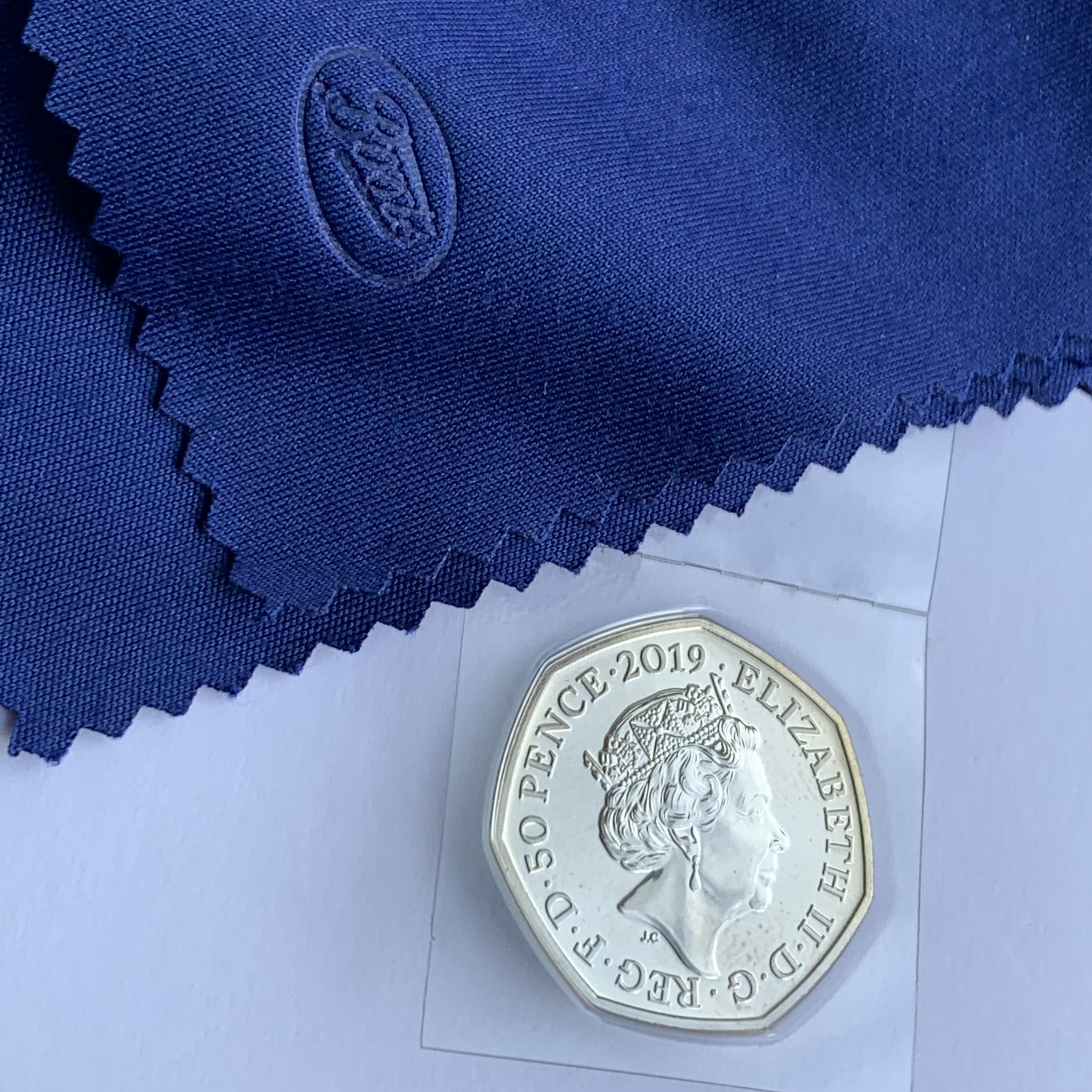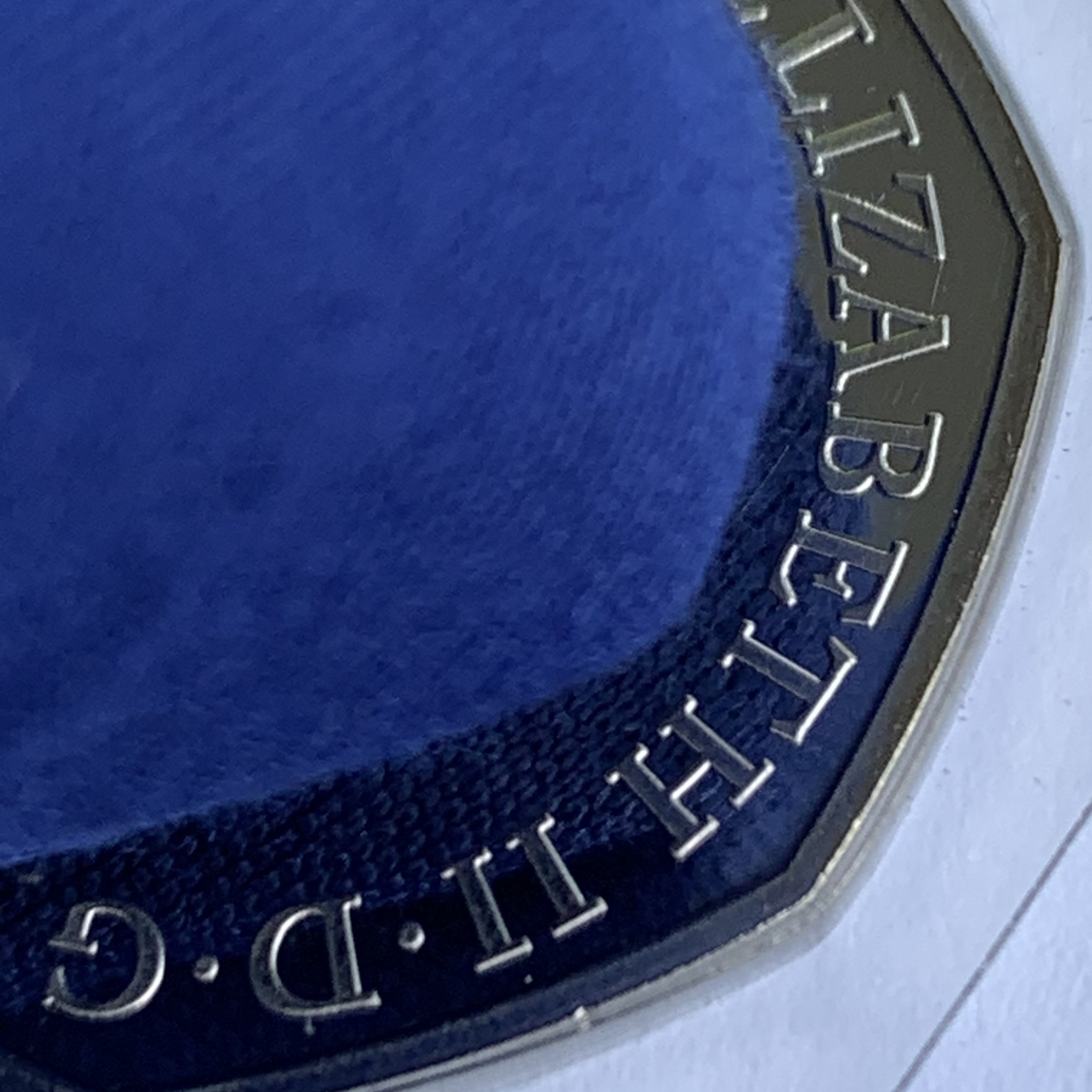 The material that made parts of the obverse appear yellow was easy to remove from the surface of the metal, the edge of the coin required a bit more attention. The gentle rubbing does not appear to have added any new marks to the coin surface.