find the coin you're looking for
The Great British Coin Hunt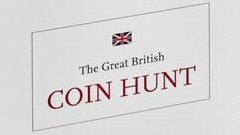 The Royal Mint Coin Hunt, find interesting coin designs for ten pence, fifty pence, one pound and two pound coins in your change.
How much is my coin worth? If you have found an interesting coin when checking your change, use our Coin Checker list of coins in circulation, to find out if it's a rare coin or worth more than face value to a collector.
Help, I need a coin to complete my collection! If you have been checking all your change but there are still gaps in your coin hunt collector album, you could try checking change online with our exclusive Change Checking App.
You can find out more, ask questions and even swap coins with other coin hunters on the Coin Hunt Facebook Group.
The Royal Mint
The mint design and release a number of new coins each year, which means lots of different designs are now in circulation and can be found in your change. The coins often mark an event anniversary or the life of a person and are usually struck as £2 or 50p coins.
Collectors taking part in the hunt for a complete collection of these coins are called coin hunters or change checkers. This has given rise to a number of Royal Mint coin hunt products being made available, which include albums, cases, brilliant uncirculated and silver versions of the coins.
A-Z 10p Coins
On the 5th of March 2018, 26 new A to Z 10p coin designs were released by The Royal Mint. With a limited number of each of the 26 new designs released, people taking part in the coin hunt did struggle to find any of the letter coins in their change.
During October 2018 a new batch of 2.6 million A to Z coins were released into circulation, with the Post Office issuing a specific instruction to all branches to say, all of these 10p coins must be added to the tills. This was to give all hunters a fair chance to find coins for their collection and to try and stem the flow of coins re-directed to be sold on eBay.
50p Coins
In recent years a large number of new commemorative fifty pence coin designs have entered circulation. The 2012 Olympic Sports Collection of 29 coins has been followed by 3 Beatrix Potter sets as well as new individual coins.
£2 Coins
The largest of all circulation coins offers the best canvas for clear and striking coin designs. The bi-metal two pound coins with gold coloured outer made of nickel-brass and silver coloured inner made of cupro-nickel have been used for commemorative circulation coins since 1999, when the Rugby World Cup was hosted by Wales.
Accessibility
The Great British Coin Hunt should include everyone in Great Britain, to this end we created the Coin Hunter app to allow people to take part from their own home. We are here for the large number of UK residents with some form of disability that makes it difficult or impossible to find coins in your change at the shops. See our Coin Hunt Accessibility information.
UK Decimal Coins
|
Coins for Sale
|
Coin Valuations
|
Coin Dealers
|
Great British Coin Hunt

© Coin Hunter Limited | Company number 10925477 England
Contact Us
|
Privacy Policy
Page Updated: 14 November 2018