1869 Gold Sovereign Value, Victoria Young head - sell today or buy online
Mintage for the Sovereign design struck dated 1869 is recorded as 6,441,322 coins.
A mid grade condition 1869 Gold Sovereign is worth about £475.00. (value mid point between VF and EF).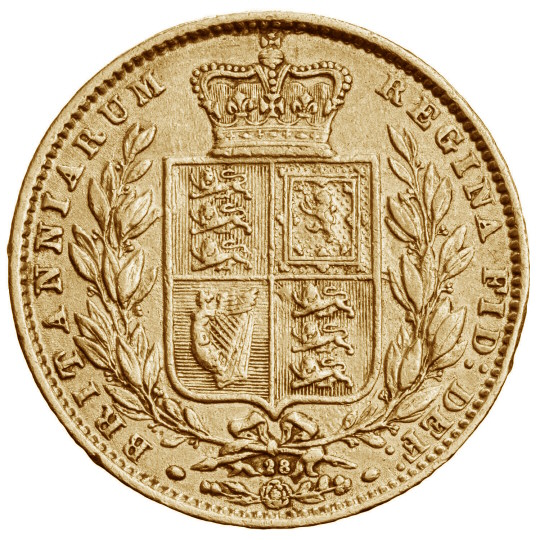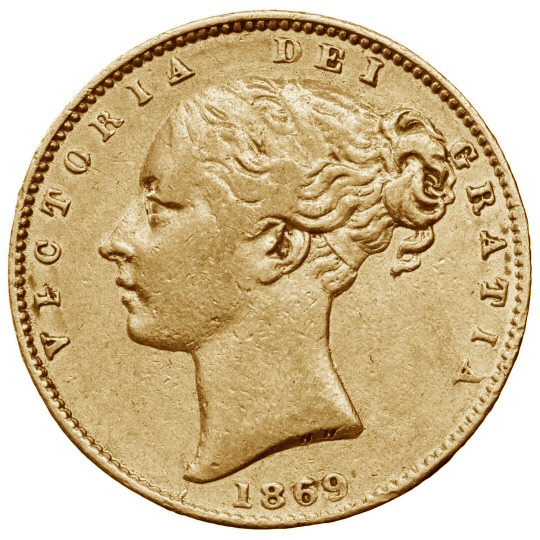 Mintage: 6,441,322
Metal: 91.6% Gold
View all English coins struck dated 1869.
Guide prices shown are from the Token Publishing Coin Yearbook 2022 for Fine, VF, EF and Uncirculated condition. We can accept no liability for the accuracy of the prices quoted.
There are a number of factors that affect Gold Sovereign values, some 1869 Sovereigns may be worth less than the coin grade guide value, whereas other same year date examples could command much higher prices if they exibit desirable features such as attractive natural toning.
Coin images shown on this page are courtesy of The Royal Mint.