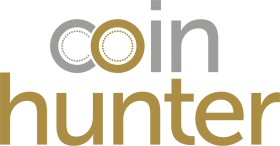 find the coin you're looking for
2002 XVII Commonwealth Games (England) £2 Coin
Join the Coin Hunt: This £2 coin can be found in your change, on average you would see one of this coin design in every 1641 two pound coins received as change.
How much is the Commonwealth Games England 2 pound coin worth?


Commonwealth Games England £2 Coin value eBay. Good condition circulated examples of this coin are currenly selling on eBay for between £11.02 and £11.90.
Buy, Sell or Swap on the Coin Hunter Facebook Group - join the group and post an image of the actual 2002 XVII Commonwealth Games (England) £2 Coin you would like to swap or sell, or post to ask for this coin and give details of the price you are willing to pay or coins you are willing to swap.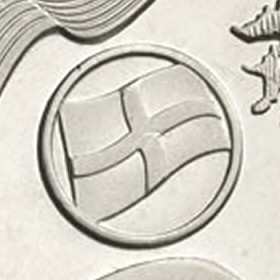 Close up of England flag on the Commonwealth Games £2 coin
In 2002 the seventeenth (XVII) Commonwealth Games was hosted by the city of Manchester.
72 nations took part, including the 4 nations that make up the United Kingdom.
The Royal Mint commission a new £2 coin design to mark the event and represent each of the home nations. Commonwealth Games England £2, Scotland £2, Wales £2 and Northern Ireland £2.
650,500 of the English flag design were released, but it can look very similar to the Northern Ireland flag coin, so make sure to check carefully.
Commonwealth Games England coin specification and useful information
Alloy
Inner: Cupro-nickel
Outer: Nickel-brass
Weight
12.00 g
Diameter
28.4 mm
Reverse Designer
Matthew Bonaccorsi
Obverse Designer
Ian Rank-Broadley FRBS
Edge Inscription
SPIRIT OF FRIENDSHIP,MANCHESTER 2002
Year
2002
How many Commonwealth Games England £2 coins were minted?
650,500
Minting errors: Is there a Commonwealth Games England £2 coin mint error?
Sellers of coins from circulation would like to sell coins for as much over face value as possible, so often refer to rare mint error in the description on marketplaces such as eBay. If you are looking to buy this coin, read this first to ensure you do not pay far more than the coin is worth as a collector item.
No mint errors for this coin have been confirmed by The Royal Mint.
Error associated with this coin
Coin Image
On the Obverse (heads) side of the coin, there are small raised dots around the edge of the silver coloured section of the coin. On some coins these dots may be offset, so, for example they may appear away from the edge above the Queens head and be very close the the edge or missing from the opposite side (below the Queens neck).

This is common on all two pound coins minted before 2015 and is not considered a minting error.

Click image to view more detail
The inscription on the edge of the coin SPIRIT OF FRIENDSHIP,MANCHESTER 2002 is upside down when the coin is Obverse (heads) side up.

This is common on all two pound coins and is not a minting error as the inscription is not struck a certain way up. Any two pound coin can have the writing on the edge any way up.

Click image to view more detail
Page Author: BH / Coin Hunter