find the coin you're looking for
2016 First World War Centenary Army £2 Coin
This page contains information about the coin struck to mark the First World War Centenary and honour the army.You can use the coin quick links below to find key information fast.
Buy, Sell or Swap on the Coin Hunter Facebook Group - join the group and post an image of the actual 2016 First World War Centenary Army £2 Coin you would like to swap or sell, or post to ask for this coin and give details of the price you are willing to pay or coins you are willing to swap.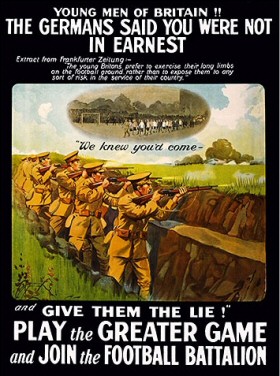 Pals Battalion Poster: Football Battalion
When it became clear during the First World War that more men would be needed to sustain the army, a recruitment drive used Pals Battalions to encourage men to fight. The scheme allowed men who signed up together to fight together in the same battalion. Whole villages would often sign up together, to "do their bit" with friends. However, Pals Battalions was not as successful on the battlefield and the idea was scrapped during 1916.
This coin is the third in the 5-coin series remembering the First World War, and honours the men who signed up as part of Pals Battalions. The reverse, designed by Tim Sharp, shows three men standing shoulder to shoulder – the very idea of the Pals Battalions. These were men who left their lives in Britain to serve for King and Country, so it seems fitting that they should be remembered.
The three men on this coin wear the same uniform because they have the same role in the army, but each has a different face shape – perhaps indicating that each man was an individual, even during war, and should be remembered as such.
The obverse features the 5th portrait of the Queen, by Jody Clark.
With a mintage of 9,550,000 this coin should be easy for you to find!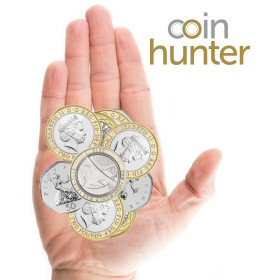 Join the Coin Hunter community to help complete your coin collection: Join Coin Hunter free and you could find this coin using our online coin hunt app. Any coins you find and lock, including the 2016 First World War Centenary Army £2 coin can be yours.
Find out which other £2 coins are rare or valuable, visit the £2 Coin Value index page to learn more about UK coins in circulation and new releases.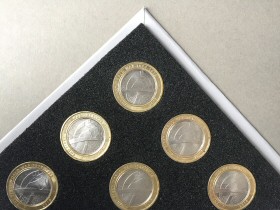 Coin Hunter Album
Display or store your £2 coins: Keep your First World War Army £2 Coins in an album or display frame made using our exclusive Coin Foam. Each A4 sheet holds 20 £2 or 50p coins.
Alloy (Inner)
Cupro-nickel
Alloy (Outer)
Nickel-brass
Reverse Designer
Tim Sharp
Obverse Designer
Jody Clark
Minting errors: Is there a First World War Army £2 coin mint error?
Sellers of coins from circulation would like to sell coins for as much over face value as possible, so often refer to "rare mint error" in the description on marketplaces such as eBay. If you are looking to buy this coin, read this first to ensure you do not pay far more than the coin is worth as a collector item.
No mint errors for this coin have been confirmed by The Royal Mint.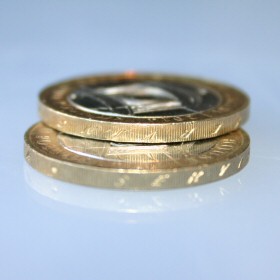 Edge inscription upside down
The inscription on the edge of the coin FOR KING AND COUNTRY is upside down when the coin is Obverse (heads) side up.

This is common on all two pound coins and is not a minting error as the inscription is not struck a certain way up. Any two pound coin can have the writing on the edge any way up.
UK Decimal Coins
|
Coins for Sale
|
Coin Valuations
|
Coin Dealers
|
Great British Coin Hunt

© Coin Hunter Limited | Company number 10925477 England
Contact Us
|
Privacy Policy
Page Updated: 26 June 2019