The Cycling fifty pence designed by Theo Crutchley-Mack is part of the Olympic sports coin collection. This 50p had a circulation mintage of 2,090,500 and is valued at about £1.50.
Coin Rarity
Can be found in change: 2,090,500 coins created to enter circulation. Available to purchase in Brilliant Uncirculated quality from release date: 22 July 2010.
Coin Value - How much is my Cycling 50p coin worth?
£1.50
A circulated coin in good condition is worth about £1.50. Brilliant Uncirculated: Prices from £2.99 on issue, in as new condition this BU 50p coin is worth about £4.50.
There are many 50p coin designs that can be found in your change - find out which 50p coins are the most valuable?
Coin Packaging
Brilliant Uncirculated coins produced by The Royal Mint must be sold in packaging when first offered for sale - whether direct or via official distributors.
This 50p in Brilliant Uncirculated quality was included in these coin packs / sets:
London 2012 sports collection - Cycling
Available to purchase on the release date 22 July 2010 for £2.99 from The Royal Mint, currently valued at £4 +34% for as new packaging and coin.
Packs Sold: 156,872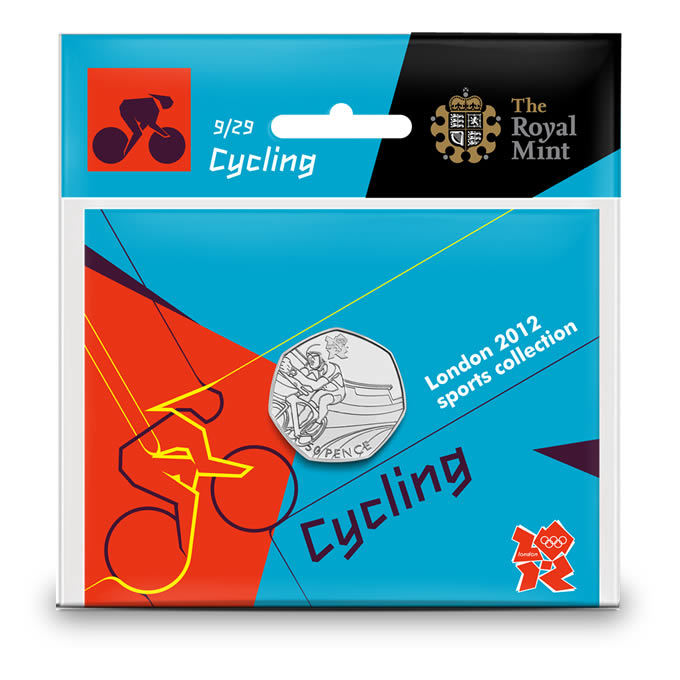 Cycling Coin Cover
Available to purchase on the release date 18 January 2011 for £9.95, currently valued at £18 +81% for as new packaging and coin.
LEP: 20000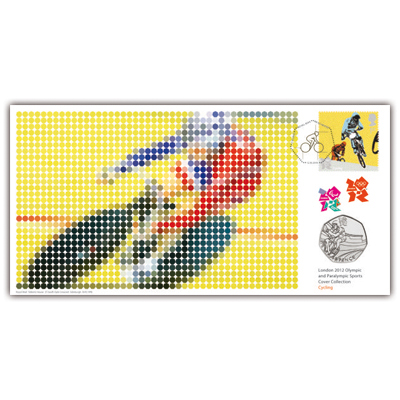 Coin Reverse (tails side)
A design which depicts a cyclist in a velodrome, with the London 2012 logo above and the denomination, "50 PENCE", below.
Design by: Theo Crutchley-Mack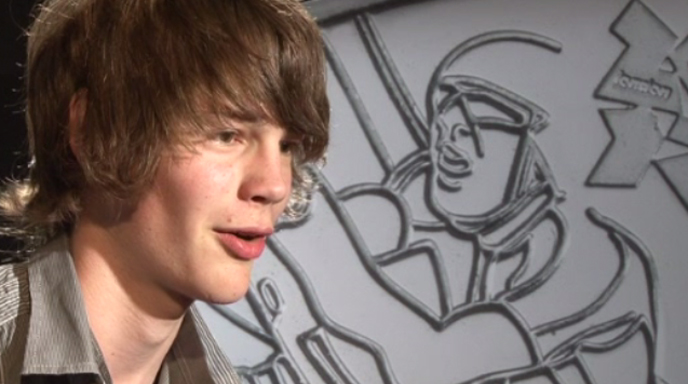 In a Royal Mint video interview with the Cycling coin designer Theo Crutchley-Mack (click image above to view), asked what was the inspiration behind your idea?, Theo said: I'm really in to my art and I love doing projects and things like that so I did loads of research, I got all kinds of pictures even some of myself on my own bike and stuck them all up in my room and did some sketches to start off with and I ended up with this final design.
Coin Obverse (heads side)
4th portrait of Queen Elizabeth II by Ian Rank-Broadley FRBS with the inscription "ELIZABETH II • D • G • REG • F • D • 2011 •".
Coin Specification
Denomination: 50p
Alloy: Cupronickel
Weight: 8g
Diameter: 27.3mm
Quality: Circulation / BU
Year: 2011
Men's track cycling made its debut at Athens 1896 and women's at soul 1988. Cyclists compete on oval-shaped 250 meter track to achieve the fastest time. In the Keirin event a pacer is used in the first 5 1/2 laps keeping the athletes together, the cyclists then sprint to the finish over the last 2 1/2 laps.
Individual pursuit has 2 athletes start at opposite sides of the track and attempt to record the fastest time.
Elimination race starts with 24 cyclists, but the rider who is in last place every two laps is eliminated, until one remains as the winner.
Coin Database
Browse and search the Coin Hunter Coin Database to find values, mintages and sales figures for 50p and £2 coins and Royal Mint coin packs dated 1997 to 2022.