find the coin you're looking for
Goalball 50p Coin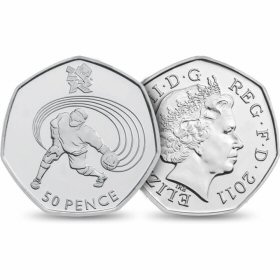 The Sports Collection Goalball 50p was designed by Jonathan Wren.
2011 mintage of 1615500 entered circulation to represent Goalball being part of the London 2012 Olympics.
The Goalball 50p coin is worth 50p but as a collectors item we value a good condition circulation London 2012 50p Sports Collection - Goalball fifty pence at £2.15.
In a Royal Mint video interview with the Goalball coin designer Jonathan Wren, asked why did you choose Goalball for your design?, Jonathan said: I thought by choosing goalball as it's a quite fast paced sport that it would work well as a bold, single image and I tried to capture the essence of the sport with speed hence using the whiz lines and on the ball I put a bell hopefully to explain to people who don't know the sport the rules and something about goalball that they may not have picked up on before.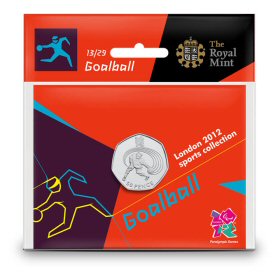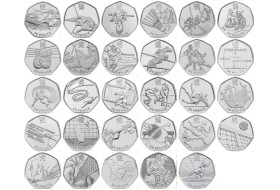 London 2012 50p Sports Collection
UK Decimal Coins
|
Coins for Sale
|
Coin Valuations
|
Coin Dealers
|
Great British Coin Hunt

© Coin Hunter Limited | Company number 10925477 England
Contact Us
|
Privacy Policy
Page Updated: 30 January 2019