The Hockey fifty pence designed by Robert Evans is part of the Olympic sports coin collection. This 50p had a circulation mintage of 1,773,500 and is valued at about £2.50.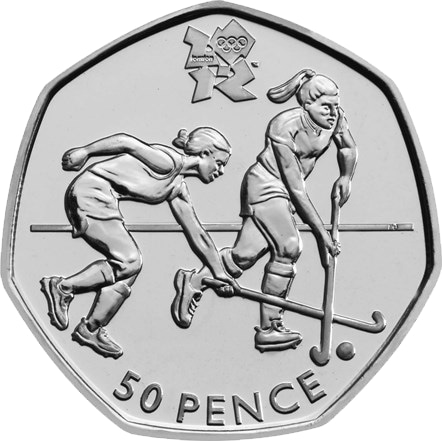 Coin Rarity
Can be found in change: 1,773,500 coins created to enter circulation. Available to purchase in Brilliant Uncirculated quality from release date: 22 July 2010.
Coin Value - How much is my Hockey 50p coin worth?
£2.50
A circulated coin in good condition is worth about £2.50. Brilliant Uncirculated: Prices from £2.99 on issue, in as new condition this BU 50p coin is worth about £4.
There are many 50p coin designs that can be found in your change - find out which 50p coins are the most valuable?
Coin Packaging
Brilliant Uncirculated coins produced by The Royal Mint must be sold in packaging when first offered for sale - whether direct or via official distributors.
This 50p in Brilliant Uncirculated quality was included in these coin packs / sets:
London 2012 sports collection - Hockey
Available to purchase on the release date 22 July 2010 for £2.99 from The Royal Mint, currently valued at £5.50 +84% for as new packaging and coin.
Packs Sold: 130,813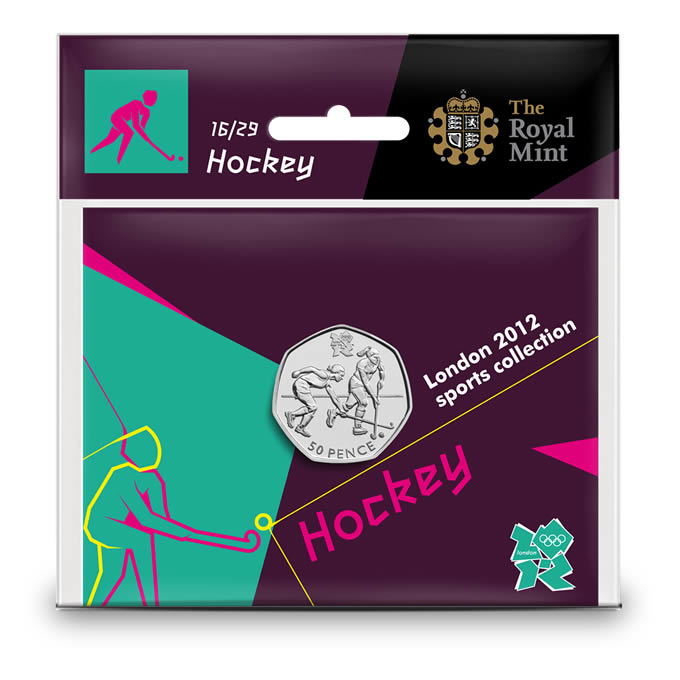 Hockey Coin Cover
Available to purchase on the release date 18 January 2011 for £9.95, currently valued at £26 +161% for as new packaging and coin.
LEP: 20000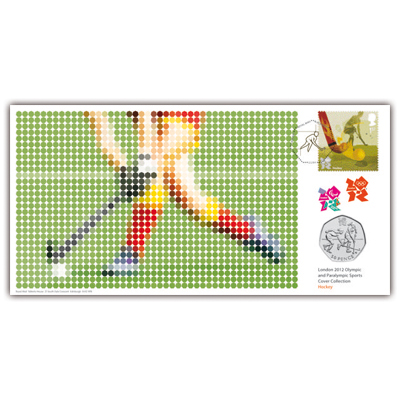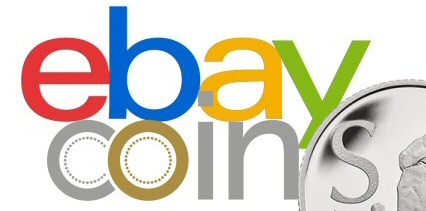 Buy or sell this 50p coin on eBay
Buy it Now and auction prices change every day - review recently sold on eBay Hockey 50p coins as a valuation guide for this fifty pence coin.
To help you get a good deal - view the Hockey 50p coins for sale shown in lowest price first order.
Coin Reverse (tails side)
A design which depicts two hockey players challenging for the ball, with the London 2012 logo above and the denomination, "50 PENCE", below.
Design by: Robert Evans
In a Royal Mint video interview with the Hockey coin designer Robert Evans (click image above to view), asked what was the inspiration behind your idea?, Robert said: For my hockey design I got in touch with the University of Glamorgan who were good enough to give me two international standard hockey players for the afternoon in a gymnasium. I went along with my camera and took lots of shots of them so I had enough photographs to work with to enable me to get all the information for the detail of the design.
Coin Obverse (heads side)
4th portrait of Queen Elizabeth II by Ian Rank-Broadley FRBS with the inscription "ELIZABETH II • D • G • REG • F • D • 2011 •".
Coin Specification
Denomination: 50p
Alloy: Cupronickel
Weight: 8g
Diameter: 27.3mm
Quality: Circulation / BU
Year: 2011
A match is 11 a side and 60 minutes (four 15 minute quarters) long. The ball can only be touched with the players stick with the exception of the goalkeeper who can use stick and body. Goals can only be scored from within the semi-circle around the goal.
Coin Database
Browse and search the Coin Hunter Coin Database to find values, mintages and sales figures for 50p and £2 coins and Royal Mint coin packs dated 1997 to 2022.