The Volleyball fifty pence designed by Daniela Boothman is part of the Olympic sports coin collection. This 50p had a circulation mintage of 2,133,500 and is valued at about £1.50.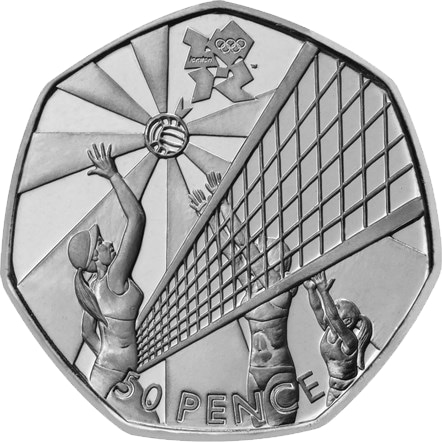 Coin Rarity
Can be found in change: 2,133,500 coins created to enter circulation. Available to purchase in Brilliant Uncirculated quality from release date: 22 July 2010.
Coin Value - How much is my Volleyball 50p coin worth?
£1.50
A circulated coin in good condition is worth about £1.50. Brilliant Uncirculated: Prices from £2.99 on issue, in as new condition this BU 50p coin is worth about £4.50.
There are many 50p coin designs that can be found in your change - find out which 50p coins are the most valuable?
Coin Packaging
Brilliant Uncirculated coins produced by The Royal Mint must be sold in packaging when first offered for sale - whether direct or via official distributors.
This 50p in Brilliant Uncirculated quality was included in these coin packs / sets:
London 2012 sports collection - Volleyball
Available to purchase on the release date 22 July 2010 for £2.99 from The Royal Mint, currently valued at £5 +67% for as new packaging and coin.
Packs Sold: 124,115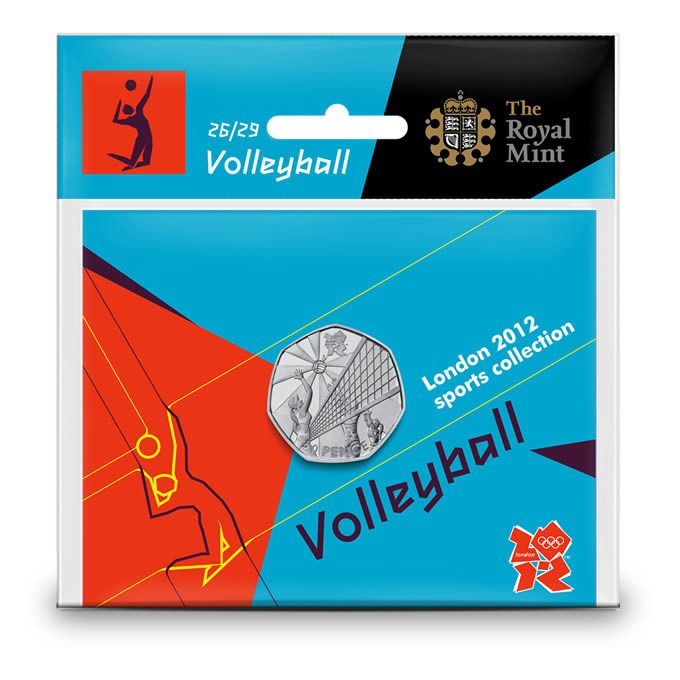 Volleyball Coin Cover
Available to purchase on the release date 18 January 2011 for £9.95, currently valued at £29 +191% for as new packaging and coin.
LEP: 20000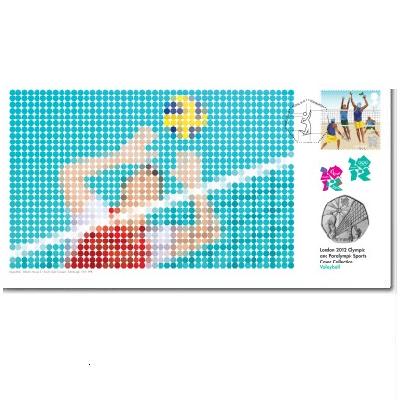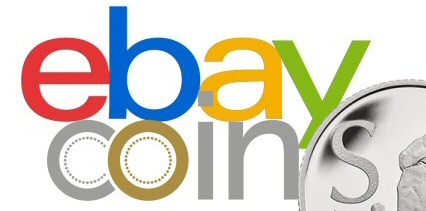 Coin Reverse (tails side)
A design which depicts three figures playing beach volleyball, with the London 2012 logo above and the denomination, "50 PENCE", below.
Design by: Daniela Boothman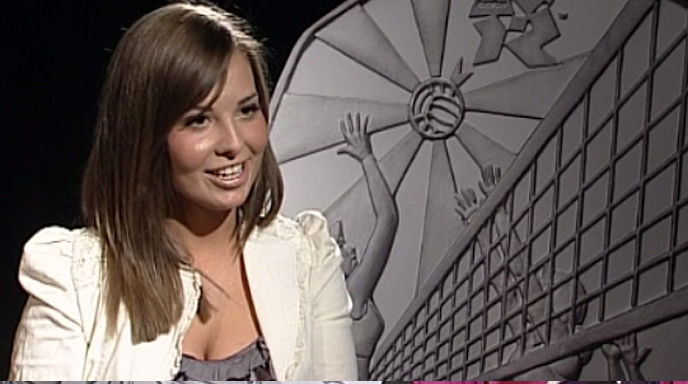 In a Royal Mint video interview with the Volleyball coin designer Daniela Boothman (click image above to view), asked why did you choose volleyball for your design?, Daniela said: I chose volleyball when I looked through the list of sports, I did have a few ideas for a few of the sports but when I got to volleyball one I started doing a few sketches and yes I was really keen on it straight away and thought I could create a really good design from it that would look good on a coin.
Coin Obverse (heads side)
4th portrait of Queen Elizabeth II by Ian Rank-Broadley FRBS with the inscription "ELIZABETH II • D • G • REG • F • D • 2011 •".
Coin Specification
Denomination: 50p
Alloy: Cupronickel
Weight: 8g
Diameter: 27.3mm
Quality: Circulation / BU
Year: 2011
Coin Database
Browse and search the Coin Hunter Coin Database to find values, mintages and sales figures for 50p and £2 coins and Royal Mint coin packs dated 1997 to 2022.