Coin Hunter Free / Change Checker Face Value Coin Ballot
Your chance to win the latest Royal Mint packaged 50p and £2 coins.
To enter the free coin ballot, complete the form below and click the [Enter Ballot] button.
Ballot entry is now closed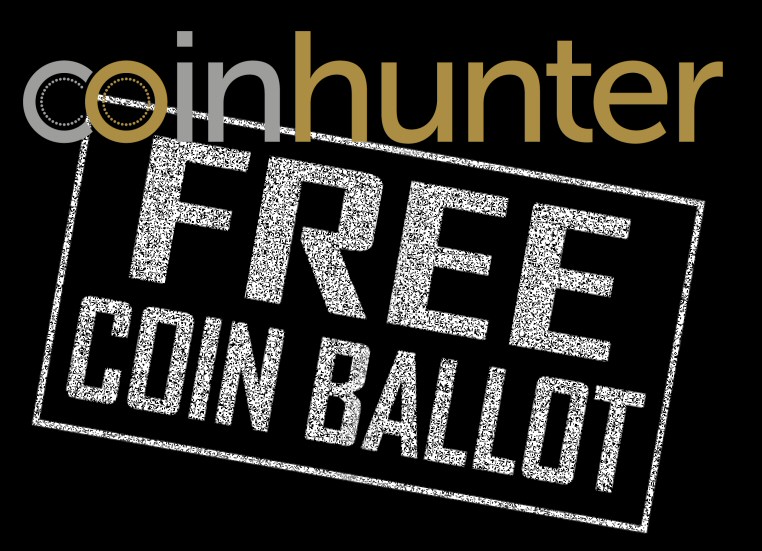 When the next 50p or £2 coin is released, we will draw winners. If you are selected, we will contact you by email with a special link to claim your free coin delivered free.
Terms & Conditions
1. Ballot entry is limited to one per household. Additional applications will not be entered in to the ballot.
2. Successful entrants will be provided with an exclusive link to claim their free coin. They will have 7 days in which to make a claim. After that time their allocation will be forfeited.
3. We reserve the right to vary the terms and conditions at any time.
Free Coin Ballot
Change checkers taking part in the Face Value Coin Ballot? - You and many thousands more hoping to pay face value for a 50p or £2 coin in a blue card.
Coin Hunter can go two better! Enter the Free Coin Ballot for a chance to win recent releases in the official Royal Mint packaging. Save 50p or £2 as people selected in this ballot will receive their coin free and delivered free.
Change Checker Face Value Coin Ballot
Change Checker (The Westminster Collection) run a face value coin ballot for each new 50p and £2 coin released by The Royal Mint.
The Westminster Collection ballot randomly selects people (1000 for 50p and 500 for £2 coin) registered for the coin ballot to order new release coins at face value with free postage.
As a change checker in the UK - there are many coins not entering circulation - so the ballot gives you the chance to own a Brilliant Uncirculated 50p or £2 coin for just the coins face value.
If you have a Westminster Collection account, simpy click the enter ballot button to add the free item to your basket. The Change Checker face value ballot is subjuct to entry conditions including one entry per household.
If you are one of the lucky coin hunters selected, you will receive a 50p or £2 coin in the change checker blue card.
Email Privacy
A valid email address is required to enter the free coin ballot. Coin Hunter will only contact you by email based on the email contact preference you select.
You are free to stop receiving emails from Coin Hunter at any time, just click the unsubscribe link in any email you receive from Coin Hunter.
We store all data including any email address provided on our secure servers in the UK. By providing your email address, you agree to this.
We will not share your information including your email address with any other organisation for any reason unless instructed to do so under UK law.
About The Westminster Collection
The Westminster Collection based in Poole is an online only stamp and coin shop. They are official partners of The Royal Mint and sell all base metal and silver coins releases in official packaging. They also sell Brilliant Uncirculated (BU) base metal coins in coin cards showing the Change Checker logo.

© Coin Hunter Limited | Company number 10925477 England
Contact Us
|
Privacy Policy