2020 to 2022 UK Brilliant Uncirculated Colour 50p coins
22 UK Colour Print BU fifty pence coins have been released.
This list of Colour 50p coins from 2020 to 2022 is in latest release first order.
A full collection of all 22 Brilliant Uncirculated Colour 50p coins in Royal Mint packaging as shown below would have cost £430.00 and is currently worth about £362.00 -15.81%.
If The Royal Mint had sold the Limited Edition Presentation number of each coin design, this would have generated revenue of £13,135,420 which based on current values represents a consumer loss of £-2,076,710.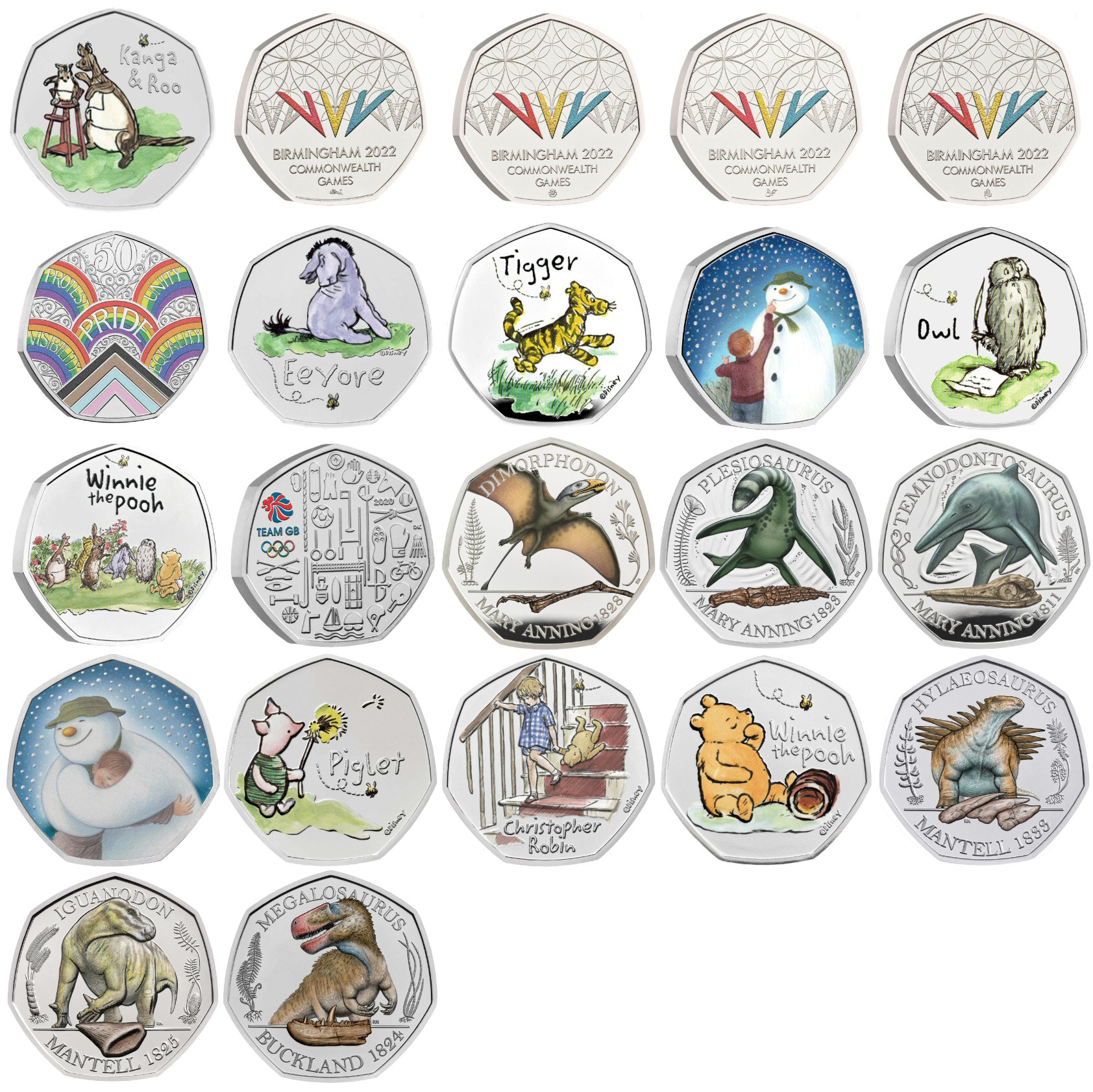 © Coin Hunter Limited | Company number 10925477 England
Contact Us
|
Privacy Policy