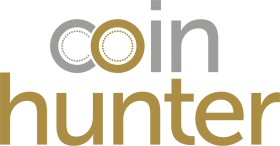 find the coin you're looking for
Coin Hunter Coin Finder: Search or browse 20015 coins from 14 coin dealers at the same time.
Enter the coin you are looking for in the 'coin to find' search box above or select from the dropdown lists. You can leave the search box blank when filtering by one or more of: dealer, denomination, monarch, metal and year - or you can also add a search term to target specific coins.
2001 Gold Proof Sovereign Coin Box Bullion Gift
£349.95

Buy from eBay.
End Date: Monday Jul-2-2018 10:52:08 BST
2001 Gold Proof £2 Marconi Wireless Bridge Coin Box COA Bullion Double Sovereign
£899.95

Buy from eBay.
End Date: Friday Jul-20-2018 12:31:45 BST
2001 Gold Proof Half Sovereign Coin Box COA Bullion Gift Royal Mint
£249.95

Buy from eBay.
End Date: Thursday Jun-28-2018 18:17:57 BST
2001 BOXED PROOF GOLD HALF SOVEREIGN WITH CERTIFICATE
£220.00

Buy from eBay.
End Date: Wednesday Jul-11-2018 23:59:43 BST

© Coin Hunter 2018