find the coin you're looking for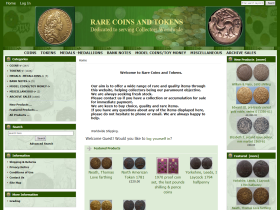 Rare Coins and Tokens
Rare coins, tokens, medals and banknotes
Rare Coins and Tokens run an online coin shop, selling direct from the website rarecoinsandtokens.co.uk. A wide range of well over 1,500 budget to extremely rare coins and tokens are offered, ranging from ancient through to the present day, specializing in 17th century tokens. New material is added on a regular basis.
Rare Coins and Tokens
Please mention Coin Hunter when getting in contact
Contact Name

Glen

Location

Herefordshire

Shop Address

N/A

Phone

01531 670214

Contact Form / Email
Rare Coins and Tokens
glen [at] rarecoinsandtokens.co.uk
Coins for sale listed online

Yes

Website
Rare Coins and Tokens
rarecoinsandtokens.co.uk
Discount Codes

No

Buys Coins

Yes
Rare Coins and Tokens are interested in buying coins. Glen can be contacted via the website, by email or by phone.
A small selection of the silver, bronze, and copper coins currently available from Rare Coins and Tokens are shown below. To see more visit the Rare Coins and Tokens website or use the Coin Hunter Coin Finder to search and filter available coins.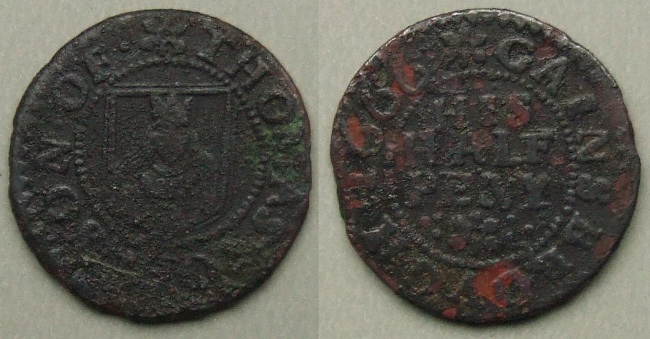 Gainsborough, Thomas Johnson 1666 halfpenny
Obv: (sexfoil)THOMAS.IOHNSON.OF. , around beaded inner circle, shield containing Mercer's Arms. Rev: (sexfoil)GAINSBROVGH.1666 , around beaded inner...
£85.00

Queen Victoria, 1872 sixpence die no. 74
Queen Victoria 1872 sixpence type A3 die no. 74: Obv: VICTORIA DEI GRATIA BRITANNIAR: REG: F: D: , second head left. Rev: SIX PENCE within wreath,...
£70.00

Maundy penny 1786
George III, 1786 maundy penny: Obv: GEORGIVS.III.DEI.GRATIA , laureate and draped bust right. Rev: 86.MAG.BRI FRA.ET.HIB.REX.17 , around large...
£50.00

William IV 1831 sixpence
William IIII 1831 sixpence: Obv: GULIELMUS IIII D:G: BRITANNIAR:REX(: faint colon)F:D: , bare head right, by William Wyon. Rev: SIX PENCE , within...
£150.00

George V, 1914 halfcrown EF
George V 1914 sterling .925 silver halfcrown: Obv: GEORGIVS V DEI GRA: BRITT: OMN: REX head left, B.M. on truncation. Rev: FID: DEF: IND: IMP: HALF....
£25.00

Btitish West Africa 1956 1/10 penny
Obverse: Crown above central hole, QUEEN ELIZABETH THE SECOND , around two sprigs, ONE TENTH OF A PENNY inside sprigs and around central hole,...
£468.00

Mary II Rose Farthing
Mary II copper pattern farthing or medallet c.1689: Obv: MARIA.II. DEI GRA. - Mary II by the Grace of God, bust of Mary right. Rev: EX.CANDORE.DECVS....
£48.00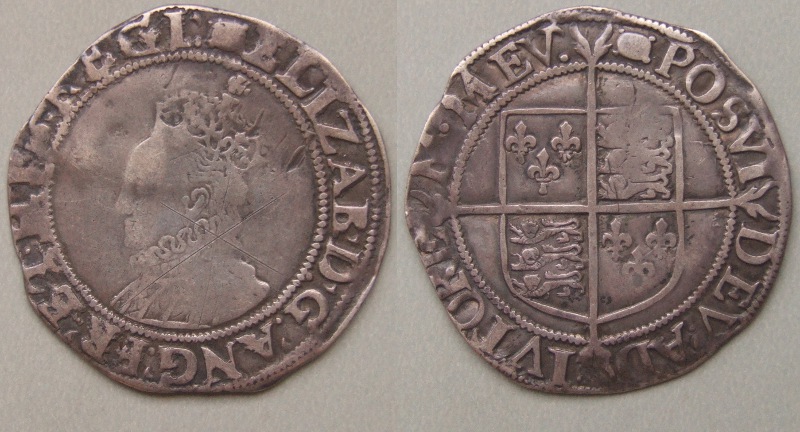 Elizabeth I hammered shilling
Elizabeth I sixth issue shilling, mm woolpack 1594 - 96: Obv: (mm)ELIZAB:D:G:ANG:FR:ET.HIB:REGI: - Elizabeth by the grace of God Queen of England...
£100.00

William & Mary, 1693 halfpenny
Obv: GVLIELMVS.ET.MARIA.DEI.GRATIA , around conjoined busts of William & Mary. Rev: MAG.BR.FR.ET.HIB.REX.ET.REGINA , around crowned harp dividing...
£48.00

UK Decimal Coins
|
Coins for Sale
|
Coin Valuations
|
Coin Dealers
|
Great British Coin Hunt

© Coin Hunter Limited | Company number 10925477 England
Contact Us
|
Privacy Policy