find the coin you're looking for
2006 Isambard Kingdom Brunel Paddington Station £2 Coin
This page contains information about the coin struck to mark the 200th Anniversary of the birth of Brunel and honour his achievements. You can use the coin quick links below to find key information fast.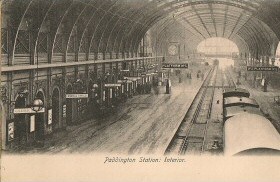 Paddington Station
Brunel was an excellent British engineer, responsible for the design and creation of many bridges, ships, tunnels, and the Great Western Railway. His projects were often innovative, such as using a different width of train track (broad gauge) for the Great Western Railway because he had calculated it was the optimum size for both speed and passenger comfort. That was the level of detail he went into to create the engineering that is still admired today.
This is one of two coins issued in 2006 to celebrate 200 years since Brunel's birth, with this one celebrating his work. The reverse, designed by Robert Evans, shows a roof section of Paddington Station – an important part of the Great Western Railway. The edge inscription "SO MANY IRONS IN THE FIRE" is a reminder of how busy Brunel was, and is used with the 4th portrait obverse design by Ian Rank-Broadley.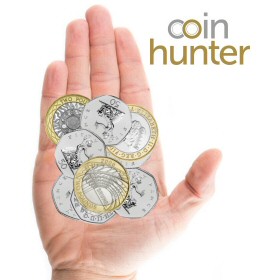 Join the Coin Hunter community to help complete your coin collection: Join Coin Hunter free and you could find this coin using our online coin checker app. Any coins you find and lock, including the 2006 Isambard Kingdom Brunel Paddington Station £2 coin can be yours.
Find out which other £2 coins are rare or valuable, visit the Coin Checker page to learn more about UK coins in circulation.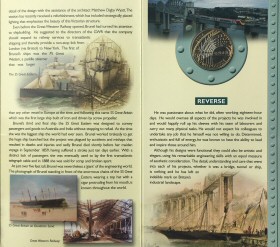 2006 Brunel £2 Coin Presentation Folder
Extract from The Royal Mint presentation folder:
He was passionate about what he did, often working 18 hour days. He would oversee all aspects of the projects he was involved in and would happily roll up his sleeves with his team of labourers and carry out many physical tasks. He would not expect hi colleges to undertake any job that he himself was not willing to do. Determined, enthusiastic and full of energy, he was known to have the ability to lead and inspire those around him.
Paddington Station coin specification and useful information
Alloy
Inner: Cupro-nickel
Outer: Nickel-brass
Weight

12.00 g

Diameter

28.4 mm

Reverse Designer

Robert Evans

Obverse Designer

Ian Rank-Broadley FRBS

Edge Inscription

SO MANY IRONS IN THE FIRE

Year

2006

How many Paddington Station £2 coins were minted?

7,452,250
Minting errors: Is there a Paddington Station £2 coin mint error?
Sellers of coins from circulation would like to sell coins for as much over face value as possible, so often refer to rare mint error in the description on marketplaces such as eBay. If you are looking to buy this coin, read this first to ensure you do not pay far more than the coin is worth as a collector item.
No mint errors for this coin have been confirmed by The Royal Mint.
Error associated with this coin
Coin Image
On the Obverse (heads) side of the coin, there are small raised dots around the edge of the silver coloured section of the coin. On some coins these dots may be offset, so, for example they may appear away from the edge above the Queens head and be very close the the edge or missing from the opposite side (below the Queens neck).

This is common on all two pound coins minted before 2015 and is not considered a minting error.

Click image to view more detail
The inscription on the side of the coin reads SO MANY IRONS IN THE FIRE. Some coins have a light impression of the letter I (IN). To the naked eye, it looks like the I is not there.

This is not considered a minting error.

Click image to view more detail
The inscription on the edge of the coin SO MANY IRONS IN THE FIRE is upside down when the coin is Obverse (heads) side up.

This is common on all two pound coins and is not a minting error as the inscription is not struck a certain way up. Any two pound coin can have the writing on the edge any way up.

Click image to view more detail