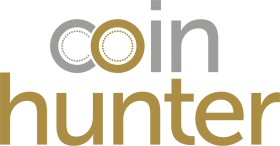 find the coin you're looking for
Event: Midland Coin Fair - Sunday 11th March
If you have a spare few hours this Mothering Sunday! You could visit The Midland Coin Fair between 9.30 am and 3.30 pm at the National Motorcycle Museum, Bickenhill, Birmingham, B92 0EJ.
77 coin dealers shown below are registered to attend this event, meet the dealers, take a look at the coins available to buy and you could even sell some of your coins to any dealer who is happy to take a look and offer a valuation on the day.
This event has been added to the Coin Hunter Facebook group to encourage people to visit the fair and see a wider range of coins they may be interested in collecting. Midland Coin Fair Event on Facebook.
The Midland Coin Fair is organised by Coin & Medal Fairs. Take a look at the website for further information and the latest news about this coin fair and The London Coin Fair which is held 4 times a year in February, June, September and November.
BALDWINS OF ST JAMES'S (STEPHEN FENTON)
THE STAMP KING (MELVYN FLINT)
B Frank & Son
3 South Avenue, Ryton, Tyne & Wear, NE40 3LD
0191 413 8749


B & G Coins
P.O Box 1219, Spalding, PE11 9FY
07950 287349
Richard Gladdle
Suite 80, 29/30 Horse Fair, Banbury, Oxfordshire, OX16 0BW
01327 858511


DRG Coins and Antiquities
Mr D Glover, PO Box 12309, Harlow, Essex, CM20 9NU
01279 492660 / 07872 632300



SOVEREIGN RARITIES LTD (IAN GOLDBART)
LINDUM COLONIA (CRAIG HOWITT)
GRAHAM KIRBY (GRAHAM KIRBY)
London Coins
4-6 Upper Street South, New Ash Green, Longfield, Kent, DA3 8JJ
01474 871464


COLLECTORS UNIVERSE (DOMINIQUE LUCBERNET)
JON MANN - NUMISMATIST (JON MANN)
GMCoins
Woodmancote Vale, Cheltenham GL52 9RJ
07854 547371, 01242 672 344, 07779 846 644
Simon Monks
Suite 313, St Loyes House, 20 St Loyes Street, Bedford, Bedfordshire, MK40 1ZL
01234 270260


Peter Morris
1 Station Concourse In Bromley North BR Station, Tweedy Road, Bromley, Kent, BR1 4EQ
020 8313 3410


TOKEN PUBLISHING LTD (PHILIP MUSSELL)
WEST ESSEX COIN INVESTMENTS (ROY NORBURY)
RP Coins
PO Box 367 Prestwich, Manchester, Lancashire M25 9ZH
07802 713444
Silbury Coins Ltd
Mr J Philpotts, PO Box 281, Cirencester, Gloucestershire, GL7 9ET
01242 898107 / 07793 676309



Wessex Coins
P.O Box 482, Southampton, SO30 9FB
023 8097 2059


NUMISMATIC LEGENDS (PAUL REVELL)
Roderick Richardson
The Old Granary Antique Centre, Kings Staithe Lane, King's Lynn, Norfolk, PE30 1LZ
01553 670833


EUROPA NUMISMATICS (CARLOS ROMERO)
C RUMNEY WORLD NUMISMATICS (CHRIS RUMNEY)
MIDDLESEX COINS (MARK SAXBY)
Den of Antiquity International Ltd
Mr S Shipp, PO Box 1114, Cambridge, Cambridgeshire, CB25 9WJ
01223 863002



Neil Smith
P.O. Box 774, Lincoln, Linconshire, LN4 2WX
01522 522772


BucksCoins
Mr C Taylor, St Mary's House, Duke Street, Norwich, Norfolk, NR3 1QA
01603 927020



HERITAGE AUCTIONS UK. (MAX TURSI)
M. Veissid & Co
Michael Veissid, Hobsley House, Frodesley, Shrewsbury, Shropshire, SY5 7HD
01694 731781 / 07826 550410
DINGLEY COINS (PETER VIOLA)
BEDROCK COLLECTABLES (KEVIN WATMOUGH)
Dix Noonan Webb
Mr C Webb, 16 Bolton Street, London, W1J 8BQ
020 7016 1700


GOLD TRADERS (UK) LTD (PHIL WILLIAMS)
SIMON WILLIS COINS (SIMON WILLIS)
The Coin Cabinet
Andreas Afeldt, 24 Holborn Viaduct, International House, London, EC1A 2BN
08000885350
Dave Allen Collectables
13 Fishers Yard, St. Neots, Cambridgeshire, PE19 2AG
07541 461 021
Weighton Coin Wonders
PO Box 70, Market Weighton, York, YO43 3QG
01430 879060
K & M COINS (MICK BAGGULEY)
ANDY BARRATT (ANDY BARRATT)
K B Coins
Mr K Bayford, 50 Lingfield Road, Martins Wood, Stevenage, Hertfordshire, SG1 5SL
01438 312661


Michael Beaumont
P.O. Box 8, Carlton, Nottingham, NG4 4QZ
0115 987 8361
1ST SOVEREIGN (ADRIAN BOND)
Scotmint
68 Sandgate, Ayr, Scotland, KA7 1BX
01292 268244



Colin Cooke Coins
Mr Lee Brownson, PO Box 602, Altrincham, Cheshire, WA14 5NQ
0161 927 9524



David Craddock
PO Box 3785, Camp Hill, Birmingham, West Midlands, B11 2NF
0121 773 2259


JOHN CUMMINGS (JOHN CUMMINGS)
Lockdale Coins Ltd
Mr D J Daley, 52 Barrack Square, Martlesham Heath, Ipswich, Suffolk, IP5 3RF
01473 627110


MARK DAVIDSON (MARK DAVIDSON)
MINTMARK COINS (GARETH DAVIES)
Paul Davies Ltd
Mr P Davies, PO Box 17, Ilkley, West Yorkshire, LS29 8TZ
01943 603116


Paul Davis - Birmingham
PO Box 418, Birmingham, West Midlands, B17 0RZ
0121 427 7179

Malcolm Ellis Coins
Petworth Road, Witley, Godalming, Surrey, GU8 5LX
01428 685566 / 01428 684690

© Coin Hunter 2018